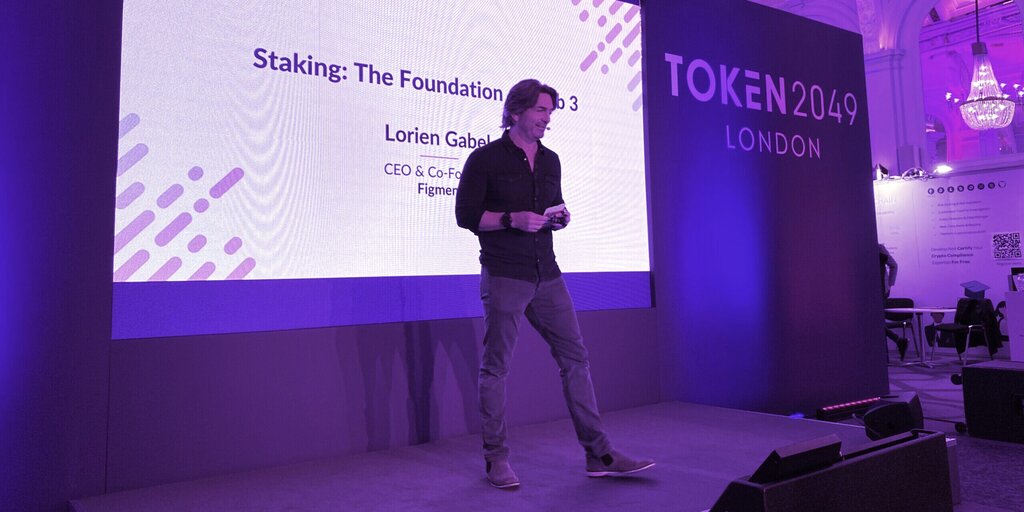 Blockchain infrastructure and software provider Figment has raised $110 million in a Series C round that pushes the Canada-based company's valuation to $1.4 billion, the firm said in a statement today.
Software firm Thoma Bravo led the round, while Morgan Stanley Counterpoint Global, Binance Labs, Mirae Asset, ParaFi Capital, Avon Ventures (a venture capital fund affiliated with FMR LLC, the parent company of Fidelity Investments), Bitstamp, CMS Holdings, Two Sigma, B Capital Group, Franklin Templeton, DTCP, and StarkWare participated. 
The cash will be used to help develop the Web3 ecosystem and hire more staff, Figment said. Web 3 is the next step of the Internet, currently in development, that aims to be more decentralized.
Lorien Gabel, co-founder and CEO of Figment, said: "The caliber of investors in our series C round cements Figment's position as one of the most trusted and well-established platforms in the Web3 ecosystem.
"We're seeing tons of experienced engineers jump from traditional software into this space. Many of these people have joined our team and we have created an amazing Web3 native organizational culture around them."
Figment works to increase the use of proof-of-stake (PoS) blockchains—the consensus mechanism used by Ethereum, the second-biggest cryptocurrency project by market cap—on the Internet. 
In August, the firm raised $50 million in a Series B funding—the largest round to date for any staking provider at the time.
Tre Sayle, a Partner at Thoma Bravo, added: "Figment's dedication to creating a simplified process for building…
Source link