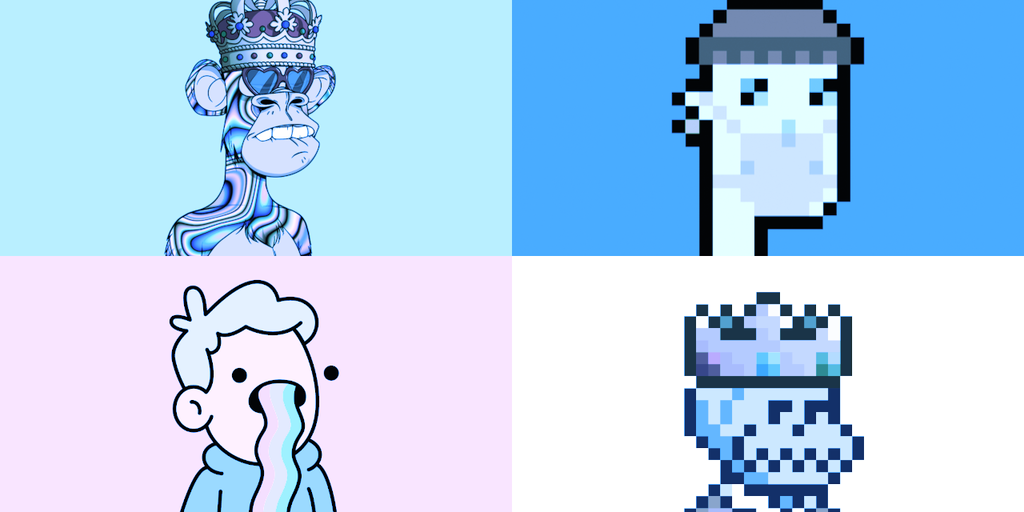 In 2021, Bitcoin more than doubled its previous all-time high price, the Ethereum ecosystem surged, institutional investors jumped into crypto, and Dogecoin somehow became a mainstream buzzword.
But the one thing everyone couldn't stop talking about, amazingly, was JPEGs.
This time last year, NFTs were niche. Now they're a mainstream phenomenon. Over the span of 12 months, not only has the term permeated the broader culture and made digital asset ownership a more widely-known concept, but the industry has also surged to billions of dollars in monthly trades.
Many people feel very strongly about NFTs, and it goes both ways. Whether it's delight, disgust, or a bit of FOMO, NFTs are both intensely loved and loathed. Depending on whom you ask, they're either the future of ownership or just one big cynical and environmentally disastrous scam.
What ultimately is an NFT, or non-fungible token? Contrary to popular belief, an NFT isn't a JPEG. It's not a profile picture of a disinterested ape or a pixelated face, a sports highlight turned into a digital collectible, or a cartoonish monster that battles on your behalf in a video game. Those are all things that an NFT can represent.
The NFT, itself, is essentially a blockchain-based token that proves that you are the sole holder of that one-of-a-kind digital item—whatever it might be. Smart contracts, or the code that powers NFTs, make it possible to sell or transfer an NFT, set perpetual royalties for artists, use assets within games and metaverse worlds, and more.
Gradually, then suddenly
Early in 2021, it was…
Source link