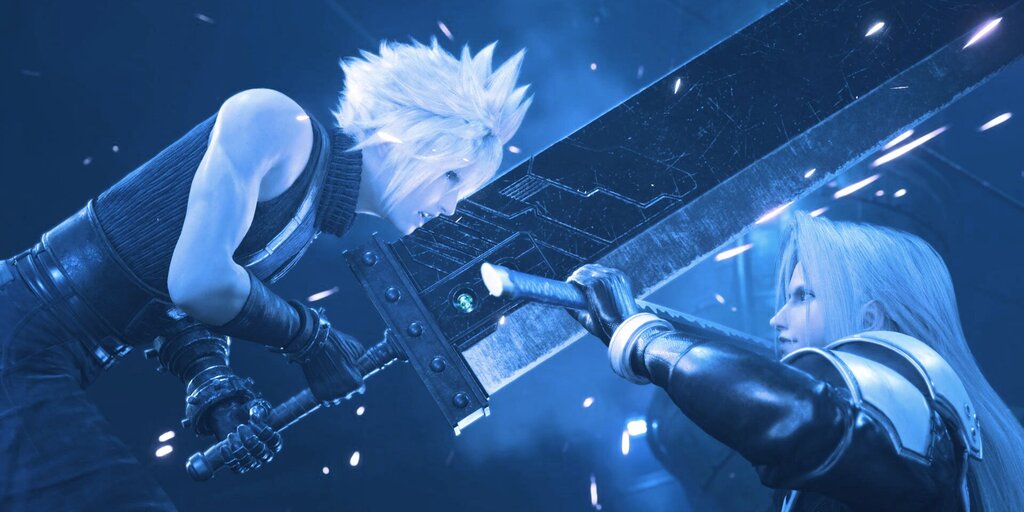 Yosuke Matsuda, president of Square Enix, the Japanese developer behind video games like Final Fantasy and Kingdom Hearts, has set his sights firmly on NFTs and blockchain technology. 
"I see 2021 not only as 'Metaverse: Year One,' but also as 'NFTs: Year One,' given that it was a year in which NFTs were met with a great deal of enthusiasm by a rapidly expanding user base," Matsuda said in a New Year's Letter. 
The president also attributed much of the metaverse momentum to "sophisticated blockchain technology," before reiterating Square Enix's changing strategy to meet this new environment. 
"To address these changes in our business environment, the medium-term business strategy that we unveiled in May 2020 identified AI, the cloud, and blockchain games as new domains on which we should focus our investments," he said, adding that Square Enix has been "aggressive" in research and development in these areas. 
The announcement is not the first time Square Enix has focused on the link between blockchain and games. 
In November last year, the gaming company first signaled its intention to explore the NFT space by offering consumers collectibles and blockchain video games. In March of 2020, the Japanese developer also invested in Ethereum-based Sandbox.
The future of gaming?
According to Matsuda, there is a fundamental contrast between traditional games and blockchain games. 
"Games have traditionally involved an unidirectional flow whereby creators such as ourselves provide a game to the consumers that play them," he said. 
"By contrast, blockchain games, which…
Source link