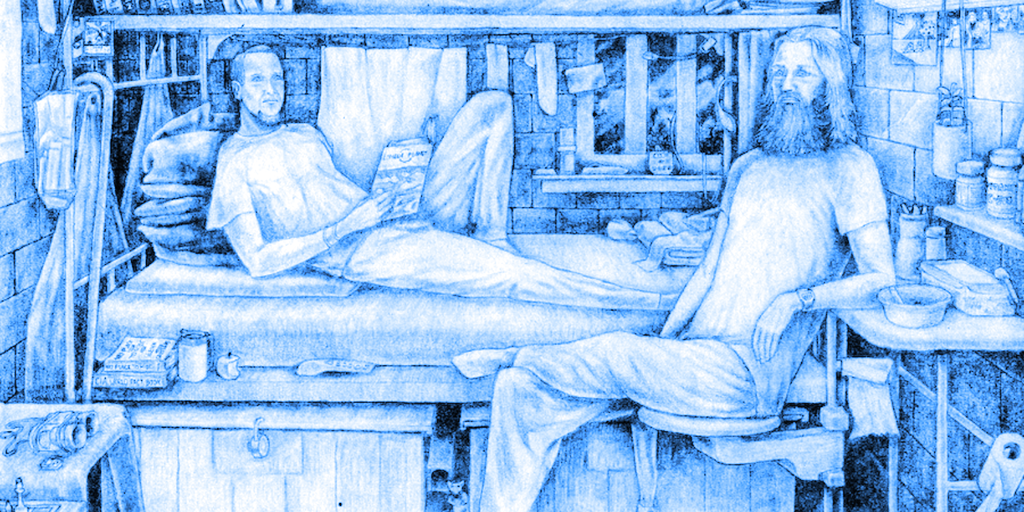 In brief
The Silk Road founder is launching a line of NFTs.
The collection will chronicle points in Ulbricht's life.
Ross Ulbricht, the founder of the defunct Silk Road marketplace, announced via a Medium post that he is auctioning a line of NFTs detailing various points in his life, from childhood to his time in prison.
Minted on Ethereum, the Ross Ulbricht Genesis Collection will launch Thursday at the 2021 Art Basel event in Miami. The auction will run from December 2-8 on the SuperRare NFT platform, curated by Entoptic. The collection will include ten items from Ulbricht, including artwork, writings, and original animation by digital artist Levitate, including a voice-over by Ulbricht.
"I was 29 years old when I was arrested. Suddenly, sitting in prison, I had time for drawing again," Ulbricht wrote. "I reconnected with my artistic side, producing illustrations that told the story I was going through."
Having been incarcerated since 2013, Ulbricht hasn't fully participated in the NFT explosion taking over crypto. The Silk Road creator wrote that when someone suggested selling his art as NFTs, which are digital tokens of ownership, he had no idea what they were talking about. But with the help of others, he learned and began developing them.
The FreeRoss.org website, run by Ulbrich's mother Lyn, says the NFT launch will act as a fundraiser for both prisoner support and Ulbricht's freedom efforts.
"There is a lot we can do with the proceeds of this auction," Ross Ulbricht wrote, "but one idea I am committed to is to help kids travel to visit their moms and dads in prison."
In 2011, Ulbricht launched Silk Road, a dark web site where almost anything could be bought and sold using Bitcoin. The site began as a place to purchase illegal drugs but quickly expanded to include weapons and other contraband items. The website was shut down in 2013 after Ulbricht's arrest.
In February 2015, Ulbricht was convicted of conspiracy to launder money, computer hacking, narcotics trafficking, and running a criminal enterprise. He was sentenced to two life sentences plus 40 years.
Ulbricht says while his future looks bleak, he wants to do something to heal the damage he sees around him: "Prison shatters families. It shatters communities. And the kids are the ones who suffer."