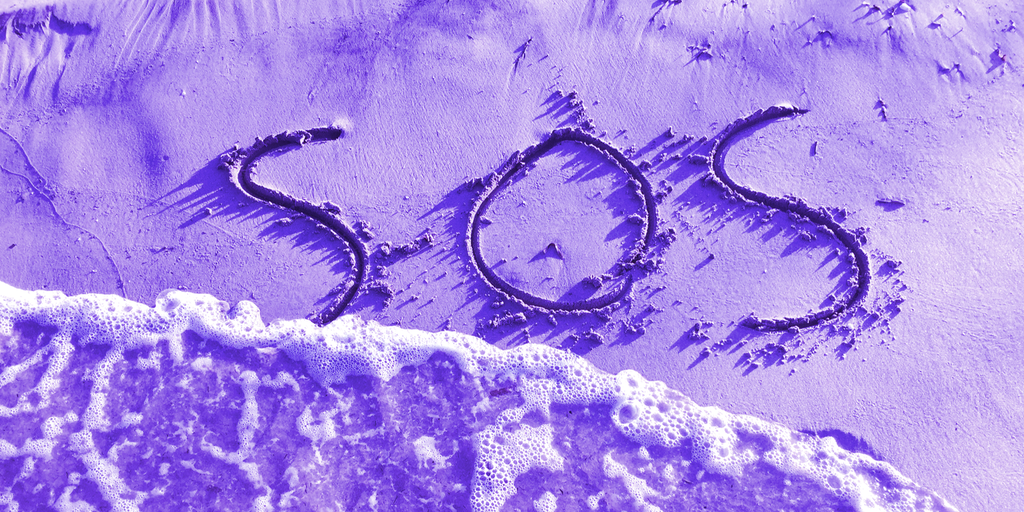 The curious Christmas Eve airdrop of OpenDAO's SOS token has taken a turn for the bearish. 
After hitting an all-time high of $0.00001108 (fractions of a penny) one day after the airdrop, the ERC-20 token has tanked 64% since then, according to CoinGecko. 
The SOS token was airdropped to any crypto user who had spent money on the current No. 1 NFT marketplace OpenSea. So far, more than 39 trillion tokens have been claimed by users, nearly 80% of the sum earmarked for the airdrop. 
The amount of SOS tokens each person earned was based on the amount of money they had spent on OpenSea. So if you just bought a random 8-bit piece of digital art, your payout was small. If, however, you invested in a CryptoPunk, you'd be SOS-rich (at least at its price peak). 
These days, the token has tanked despite a string of exchange listings and partnerships along the way. Shortly after getting listed on OKEx, Huobi Global, and Gate, the project inked another partnership with Treasureland, a cross-chain NFT platform. That deal means that NFTs on Treasureland can be purchased using SOS and "50% of the $SOS trading fees will be given to OpenDao for $SOS NFT ecological development," according to marketing materials. 
Another NFT-related platform called X has also signed on. The marketplace tweeted that SOS could be used as payment and if users stake their SOS holdings they will earn a quarter of X's total token supply over the course of four years. X's token has yet to launch. 
Proud to partner with OpenDAO and ensure that X Marketplace belongs to the creators and…
Source link