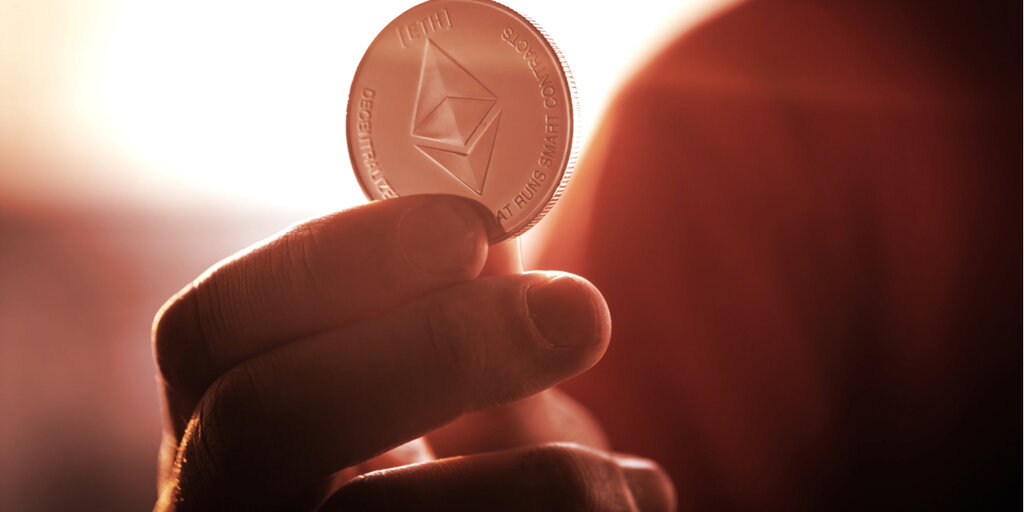 In brief
The number of Ethereum addresses holding some amount of ETH has topped 71 million.
This figure has steadily been increasing over the years.
The number of Ethereum addresses with a non-zero balance has hit a new all-time high—just like it did at this time last year. 
There are now 71,364,788 addresses holding some amount of the second-largest cryptocurrency by market cap, according to blockchain data site Glassnode. 
On December 30 last year, that number also hit a new all-time of 51,491,730. It's since up 38%. At the time, we chalked that up to a healthy market spurred on by institutional investors and the formidable rise of DeFi (decentralized finance).
But the NFT (non-fungible token) market is likely playing a big part this time. NFTs, blockchain-based tokens that can prove ownership of just about anything, have surged in popularity this year as they have become more mainstream—especially in the art world. There's good reason Decrypt named the NFT boom as the biggest story in crypto this year—a phenomenon that likely brought extra attention to not just Ethereum but the rest of the wider crypto world as well.
Most NFTs are minted on the Ethereum blockchain (although other blockchains like Solana are catching up), and to buy and sell NFTs, you need an Ethereum address—or wallet. 
Matt Aaron, project lead at UniWhales DAO, which builds DeFi analytics data tooling and research, told Decrypt: "NFTs played a huge role in adding new wallets and users to the Ethereum ecosystem. For a good part of the year, OpenSea transactions were taking up…
Source link