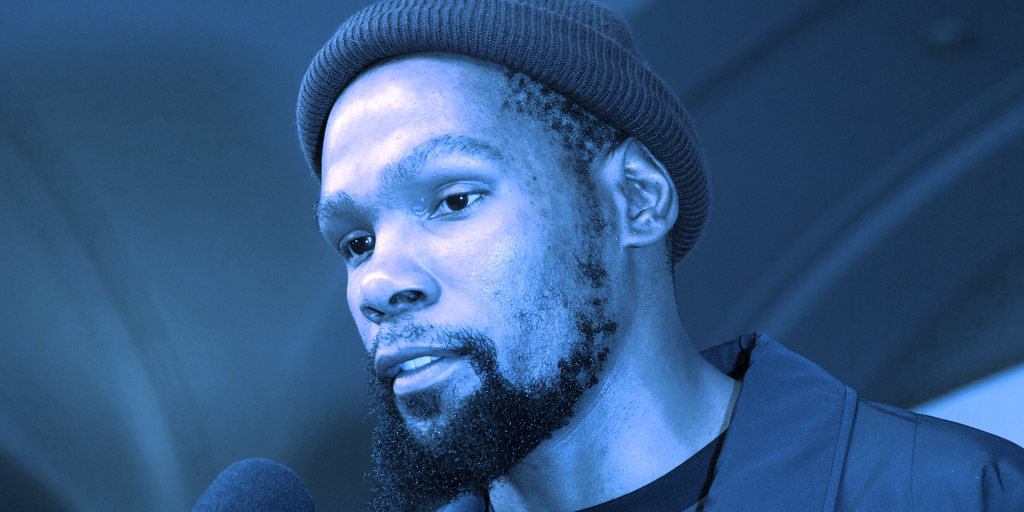 NBA star Kevin Durant has just inked a fresh deal with crypto exchange Coinbase. The deal involves Durant appearing as a representative or "face" of the brand, per Bloomberg. 
In turn, Coinbase will provide ads about cryptocurrency in Boardroom—Durant's sports website—and donate to Durant's charitable foundation to support the youth. 
"Kevin does very, very few brand deals and that was by design," Rich Kleiman, Durant's manager, told Bloomberg. 
"They're this new model of brand partner for us, where they do integrate in all different parts of our business," he added. 
Durant is similarly excited about the new deal. 
"Even when I was younger, I was always curious about the business side of things and always trying to learn from the people I've gotten to meet along the way. Basketball was always number one for me, but it was clear that there was a lot more that I could accomplish if I had the right team around me," he said. 
Durant was also an early Coinbase investor. In November, he and Kleiman launched a special purpose acquisition company (SPAC) called Infinite Acquisition Corp., with one eye on the crypto industry.
The SPAC is a collaboration between Thirty Five Ventures (Durant's investment firm) and investment and banking firm LionTree.
In a recent Infinite SEC filing, a broad scope of acquisition targets ranged from the sports industry, health and wellness, e-commerce, food technology and the supply industry.
The crypto industry was of particular highlight in the filing. "These technologies make the internet ownable, providing new…
Source link