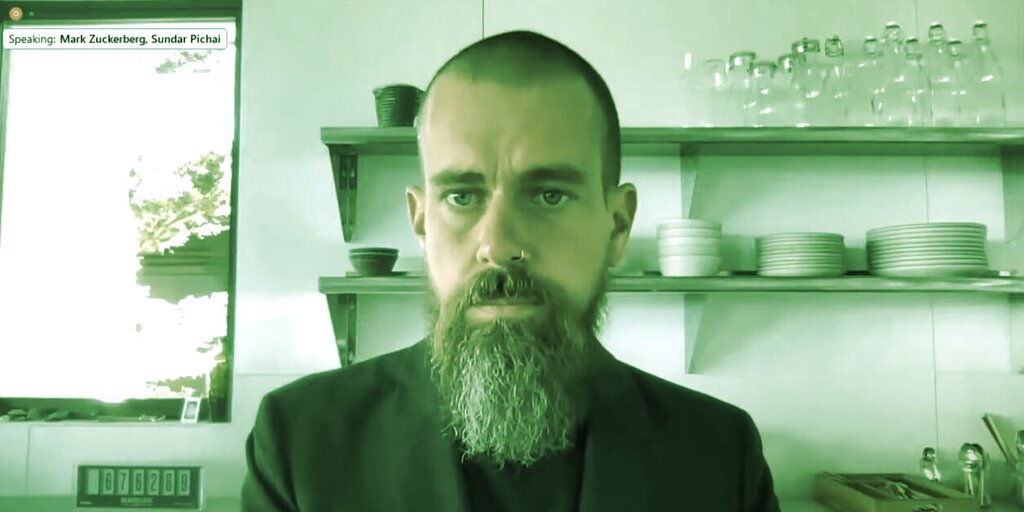 In brief
Former Twitter CEO Jack Dorsey threw some spicy tweets at Web3.
His outburst drew in many other prominent figures, including Elon Musk.
Two of the biggest names in crypto and Silicon Valley—Tesla CEO Elon Musk and Square CEO Jack Dorsey—took to Twitter on Monday night to fire shots at Web3 and the powerful venture capital firm that has done most to promote it.
Dorsey laid the table for the dust-up earlier in the day when he replied to a tweet from the rapper Cardi B, who had asked if crypto might replace the dollar. Dorsey's take? Bitcoin will. Bitcoin, not "crypto."
Dorsey's reply is just the latest reminder of his staunch Bitcoin-only stance.
Hours later, Dorsey—who until last month was also CEO of Twitter—began venting in earnest when he took aim at Web3, which has become a buzzword that its evangelists use to describe a new era of the Internet that will replace powerful tech companies with a decentralized system of blockchains. The primary proponent of the vision has been VC firm Andreessen Horowitz (a16z) and its allies, leading Dorsey to tweet this:
You don't own "web3."

The VCs and their LPs do. It will never escape their incentives. It's ultimately a centralized entity with a different label.

Know what you're getting into…

— jack⚡️ (@jack) December 21, 2021
Dorsey's tweet prompted Musk to throw his own jab at Web3, and the pair engaged in a back-and-back forth that called out a16z more directly:
The tweets led other prominent Silicon Valley figures to join the conversation, including a gaggle of a16z figures who rushed…
Source link