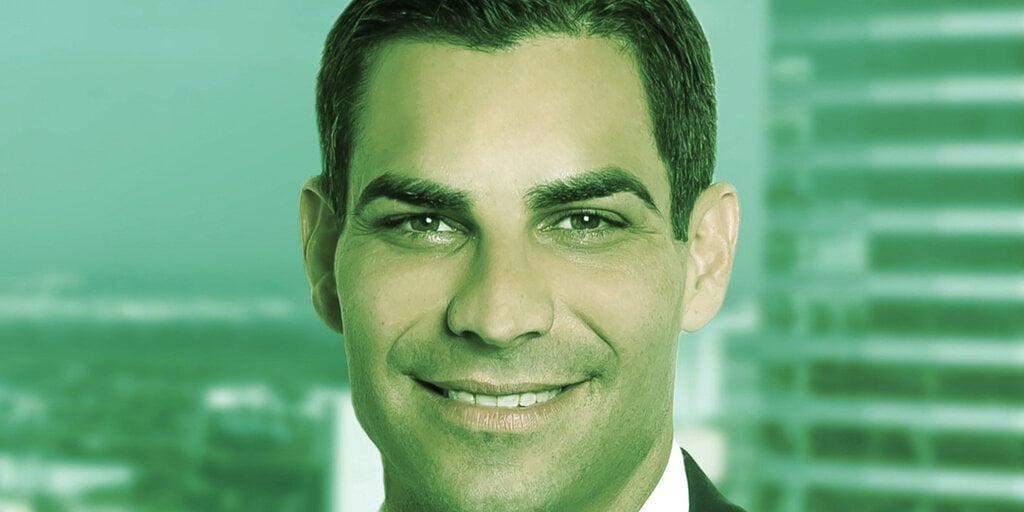 Miami's Bitcoin-loving mayor, Francis Suarez, told a reporter at Real Vision's Takeover event in Las Vegas on Friday that he's planning to take some of his 401K retirement in his favorite cryptocurrency.
The news comes a month after his reelection. Back then, the 41-year-old mayor announced he'd take his next paycheck in Bitcoin. True to his word, Suarez has indeed been collecting some wages in the world's most popular cryptocurrency, using payments processor Strike.
Not to be outdone, Jackson, Tenn., Mayor Scott Conger responded to the news early Sunday by tweeting: "All of our employees will soon have this option."
Miami and Jackson: A Tale of Two Bitcoin Cities
Suarez and Conger both have a long history of Bitcoin maximalism in their respective cities. Back in January, Suarez had a video interview with Gemini co-founders Tyler and Cameron Winklevoss. The three of them discussed Bitcoin and crypto regulation as part of Suarez's mission to make Miami "the most crypto competitive city on the planet."
Over the summer, Suarez told attendees at Miami's Bitcoin Carnival that he's "trying to create the Bitcoin, blockchain, and mining capital of the world." And earlier this year, the city's governing commission passed a resolution that Suarez had pushed proposing to explore the practicalities of paying city workers in Bitcoin.
In June, Suarez helped to secure $25 million in funding from investment firm Borderless Capital to help blockchain startups and entrepreneurs in the city. That same month, Blockchain.com announced it was relocating to Miami…
Source link