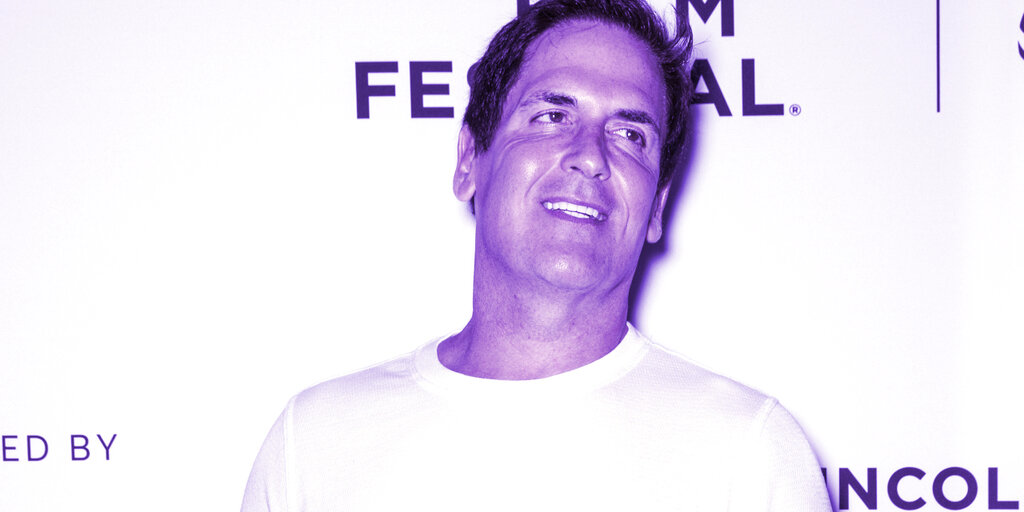 In brief
NFT data platform CryptoSlam has raised a $9 million seed round.
Led by Animoca Brands, the round included participation from Mark Cuban, Polygon, and more.
CryptoSlam, a data and analytics platform focused on the burgeoning NFT industry, announced today that it has raised a $9 million seed round led by Animoca Brands, with major backers like Mark Cuban, Sound Ventures, and Polygon participating as well.
Cuban was previously announced as a pre-seed investor in CryptoSlam in April 2021. Ryan Wasinger, CryptoSlam's chief revenue officer, confirmed to Decrypt that Cuban made an additional investment as part of this seed round. Sound Ventures—the firm co-founded by actor Ashton Kutcher and music industry executive Guy Oseary—is another pre-seed investor that likewise also joined this seed round.
Animoca Brands is a prominent crypto industry investor that has backed more than 100 firms, with a focus on an open, interoperable metaverse. The company is also the publisher of The Sandbox, an upcoming Ethereum-based metaverse video game.
The oversubscribed seed round also included participation from Binance Smart Chain, OKEx Blockchain Ventures, Forte, and others, as well as founders including LinkedIn's Reid Hoffman, Zynga's Mark Pincus, and FanDuel's Nigel Eccles.
"I'm excited about what CryptoSlam has accomplished to be the de facto source of information and pricing on all things NFT," said Cuban, in a release.
An NFT acts like a deed of ownership to a unique digital item, including images, video files, video game items, and more. The industry expanded…
Source link