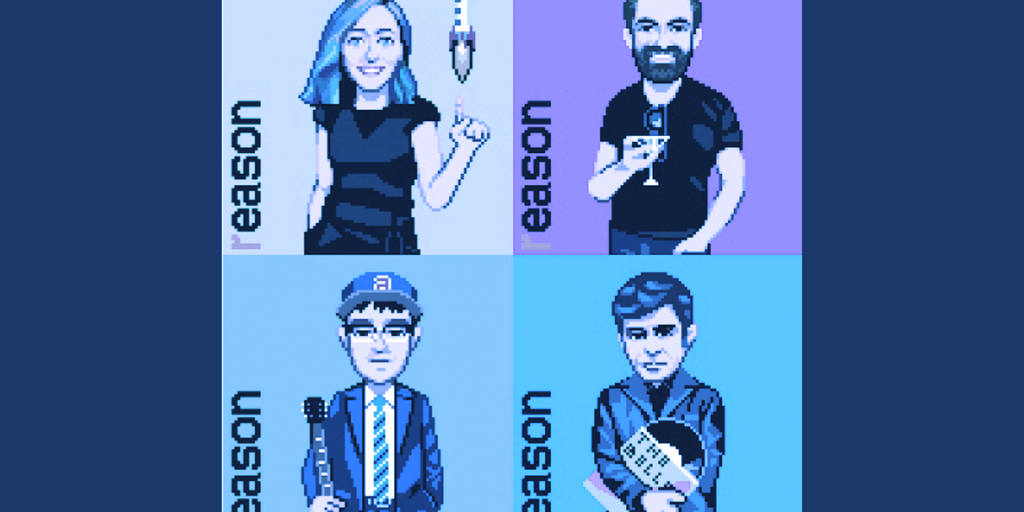 In brief
Reason Magazine auctioned its first NFT on OpenSea.
The auction was held in conjunction with the annual Webathon fundraising event.
Bitcoin has deep roots within libertarianism. Now the predominant political philosophy's prominent publication is getting more hands-on with crypto.
In conjunction with its annual webathon fundraising event, Reason magazine has auctioned an Ethereum NFT on the OpenSea marketplace.
Founded in May 1968, Reason is a libertarian magazine focused on free markets and individual freedom. More than a few posts take both Wall Street and world governments to task for abuses of power. Reason sees Bitcoin as a tool to fight back. Recent pieces have defended Bitcoin against charges that it wastes electricity, pointed out how it might defeat Latin American socialism, and even argued that it could "stomp out Wall Street fraud."
Reason is the latest publication to use NFTs to raise funds and draw awareness through the digital art form. It joins magazines such as Fortune, Time, Rolling Stone, The Economist, and Playboy.
James Seibel, Chief Technology Officer at Recur, won the NFT—which features the four hosts of the Reason Roundtable podcast—with a bid of 0.75 WETH (Wrapped ETH), around $3,300. "Owning it," Seibel told Decrypt, "creates a connection between myself and the institution which is a voice of reason in a media landscape dominated by partisans, bias, and a basic misunderstanding of facts."
Today's the last day of Reason's webathon and all gifts are still being matched! Every dollar you give is automatically doubled, so make a…
Source link