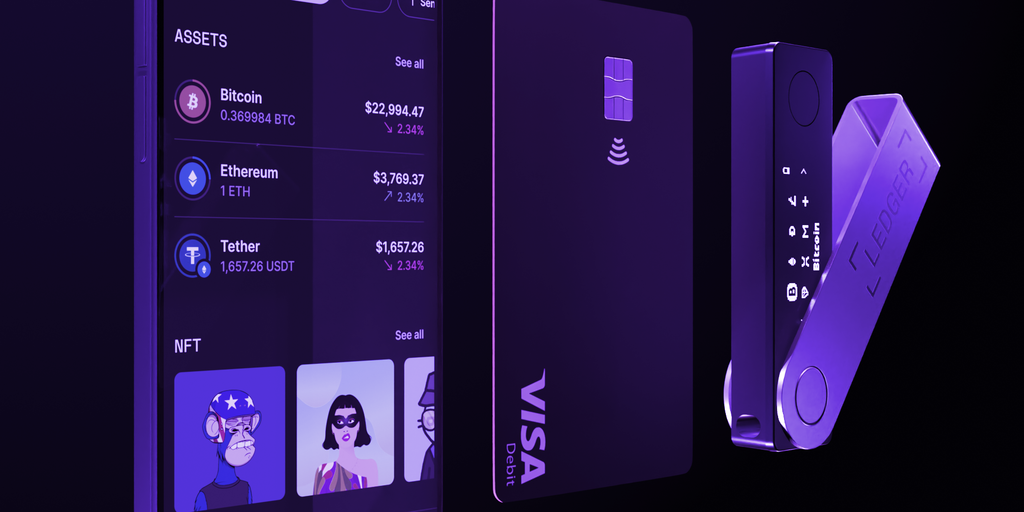 In brief
The Ledger debit card will be available in early 2022.
It will let users convert crypto to make purchases or use their crypto for a cash line of credit.
Crypto hardware-maker Ledger announced on Thursday the launch of a debit card that will let users spend their crypto directly or use it as collateral for cash purchases.
The new debit card, which will be available early next year, is part of a broader effort by Ledger to transform itself from a device maker into a crypto platform that revolves around its software application, Ledger Live.
While most crypto owners store their currency in an online wallet, companies like Ledger and rival Trezor make physical devices that some regard as more secure since they are disconnected from the internet.
In an interview with Decrypt, Ledger CEO Pascal Gauthier said the company has evolved into a developer platform capable of interacting with a wide variety of applications. "In the same way as the iPhone is a platform for Web 2, Ledger is for web 3," he said.
Among the applications Ledger has recently added to its platform are the DeFi wallets MetaMask and Coinbase Wallet.
As for the debit card, users will be able to transfer funds to it via the Ledger Live platform, which connects to Ledger devices via either cable or Bluetooth, depending on the device.
The card is branded Crypto Life or "CL" and relies on the Visa network to carry out transactions. Ledger will convert a user's crypto into fiat to pay merchants for any purchase unless they opt to create a cash line of credit based on their crypto collateral.
The company…
Source link