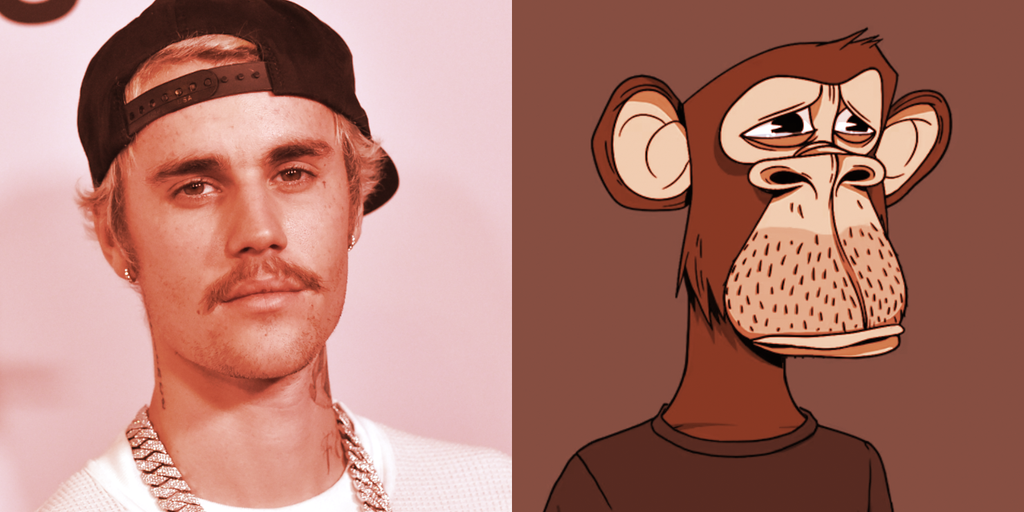 A class action lawsuit filed Thursday alleges that a slew of celebrities—including Justin Bieber, Madonna, Steph Curry, and Paris Hilton—violated state and federal laws when they promoted Bored Ape Yacht Club NFTs while failing to disclose their financial relationships to Yuga Labs.
The suit, filed yesterday in the U.S. District Court's Central District of California, named no less than 37 co-defendants—ranging from Yuga leadership to celebrities and executives. It also names MoonPay, the crypto payments startup that allegedly facilitated those endorsements. 
Though the suit lists 10 charges ranging from violations of California's consumer protection laws to violations of federal securities laws, its 100-page filing tells, more or less, a single story.
It details an elaborate alleged conspiracy, engineered by Hollywood's elite, to boost the value of Bored Apes with a torrent of celebrity promotions—all while secretly enriching all involved via a covert payments scheme laundered through a prominent crypto company. 
The suit alleges that talent manager Guy Oseary—Madonna's longtime representative, as well as Yuga's—instructed his extensive celebrity network to publicly support Yuga's products, including Bored Ape NFTs, in exchange for payments from Yuga secretly funneled through MoonPay. Oseary, also named as a co-defendant in the suit, was an early investor in MoonPay.
MoonPay, now valued at $3.4 billion, counts many of the suit's celebrity defendants among its investors, including Bieber, Curry, Hilton, Kevin Hart, Jimmy Fallon, and Gwyneth…
Source link