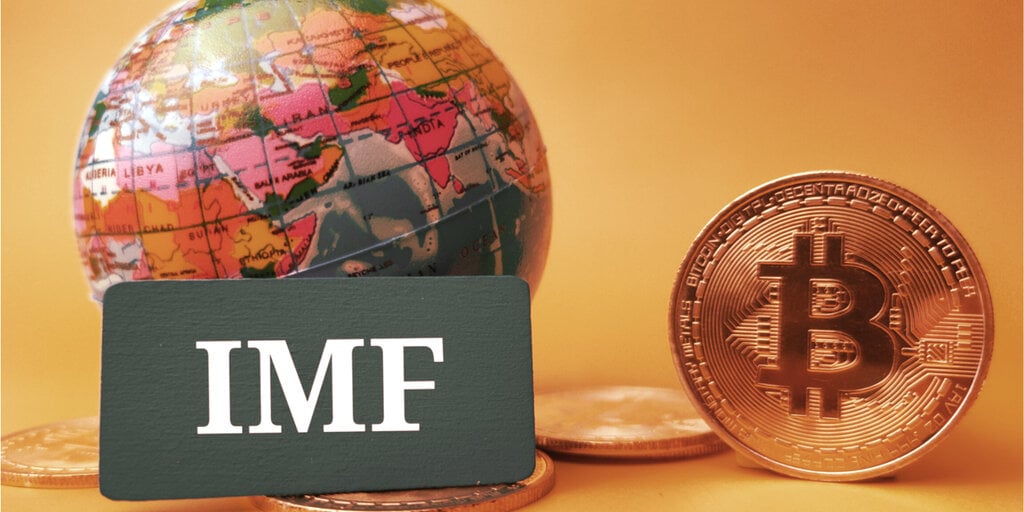 In brief
The price correlation between crypto and stock markets is increasing.
This poses a risk to countries with heavy crypto adoptions, say three IMF economists.
For roughly a decade, Bitcoin and other cryptocurrencies were treated as hedges against other types of assets, such as stocks. But post-COVID, the prices of crypto assets are increasingly mirroring equities as more people add risk assets to their portfolio.
That could signal trouble ahead, say three officials with the International Monetary Fund (IMF), the U.N. institution known for providing conditional loans to member countries. 
"The increased and sizeable co-movement and spillovers between crypto and equity markets indicate a growing interconnectedness between the two asset classes that permits the transmission of shocks that can destabilize financial markets," write economists Adrian Tobias, Tara Iyer, and Mahvash S. Qureshi for the IMF's blog. They cite new research from Iyer demonstrating a "risk of contagion across financial markets."
As such, the trio calls for a global regulatory framework to mitigate threats to financial stability.
A recent report from crypto asset data company Kaiko pegged the correlation coefficient between the price of Bitcoin and the S&P 500 stock index at 0.61. The correlation between BTC and the Nasdaq was 0.58. Correlation coefficients range from -1 to 1. The closer to 1, the more closely they move together; the closer to -1, the more they diverge. 
The IMF authors note that the correlation doesn't just extend to U.S. equities markets but to developing economies as…
Source link