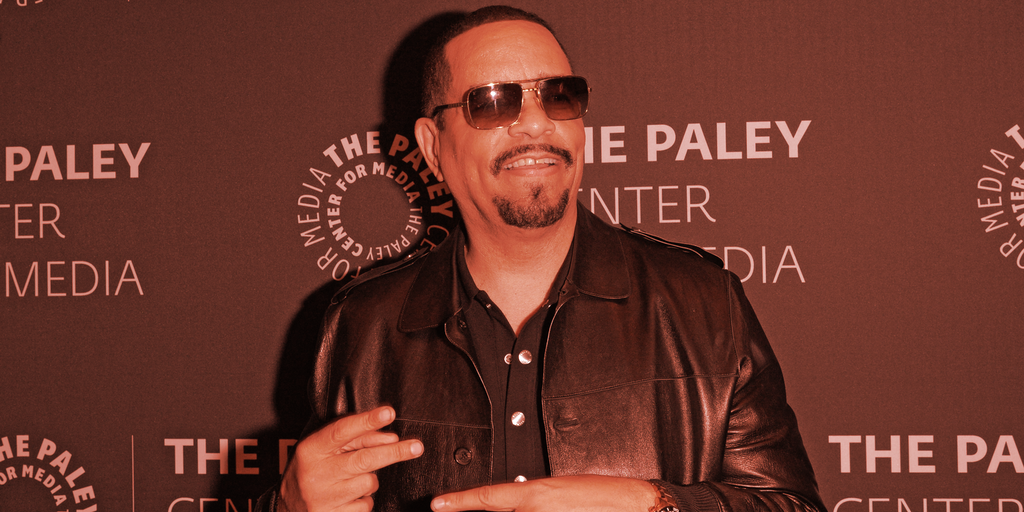 In brief
Niftify is opening its virtual doors to U.S. customers.
The first NFT collection to drop features rap icon and actor Ice-T.
The collection will contain 10,000 NFTs.
Are you an American dreaming of an Ice-T Christmas? Sorry, but you'll have to settle for rain and snow until January 4.
That's when NFT marketplace Niftify, which is opening its virtual doors in the U.S., is dropping 10,000 non-fungible tokens in the likeness of the O.G. rapper, producer, and film star.
The brainchild of co-founders Bruno Ver and Emil Sterndorff, Niftify launched in beta in October for customers outside the United States and uses Polygon, a protocol for building and connecting Ethereum-compatible blockchains.
The marketplace previously dropped an Ice-T collection to users outside the U.S. in November. Like that drop, the new release was also created by New York City-based digital artist Tommy the Animator.
The release memorializes "three pivotal moments" from the rapper/actor's career, Niftify co-founder Bruno Ver told Decrypt: the release of the O.G. Original Gangster album in 1991, the release of the film "New Jack City" in 1991, and Ice-T's addition to the "Law & Order SVU" cast in 2000.
Ice-T's 1992 album "Body Count," was nationally controversial for the protest song "Cop Killer," which was written from the point of view of a character fed up with police brutality. The rapper-turned-actor went on to enjoy a career in film and television, later starring as NYPD Detective Odafin Tutuola in the "Law & Order" franchise.
Niftify will leverage the Ice-T launch to join a growing…
Source link