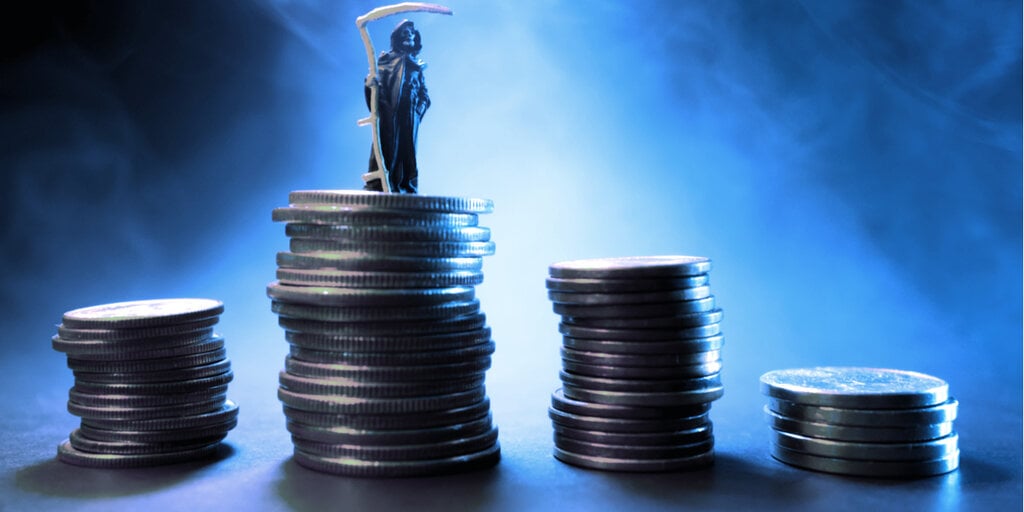 In brief
Grim Finance is a "compounding yield optimizer" built on the Fantom Opera blockchain.
It was the target of a multimillion dollar exploit Saturday.
What, did you expect something named "Grim" to deliver good news?
Grim Finance, a DeFi protocol, was hacked for $30 million worth of tokens Saturday, it confirmed, in an "advanced attack." According to a tweet from the project, "The exploit was found in the vault contract so all of the vaults and deposited funds are currently at risk."
Grim calls itself a "compounding yield optimizer," meaning it promises to wring extra value from liquidity provider tokens that users receive from decentralized exchanges if they lock them up in a Grim vault. Grim touts in its protocol documentation, "Helping users reap more rewards, hassle-free."
The protocol is built atop the Fantom Opera blockchain, a smart contract-enabled platform that is built using the Solidity language and is compatible with Ethereum. The hacker used a reentrancy attack, which is an exploit that allows someone to fake additional deposits into a vault while an initial transaction is still going, thereby tricking the protocol. 
Hello Grim Community,

It is with heavy hearts that we inform you that our platform was exploited today by an external attacker roughly 6 hours ago. The attackers address has been identified with over 30 million dollars worth of theft here https://t.co/qA3iBTSepb

— Grim Finance (@financegrim) December 19, 2021
"We have contacted and notified Circle (USDC), DAI, and AnySwap regarding the attacker address to potentially freeze any…
Source link