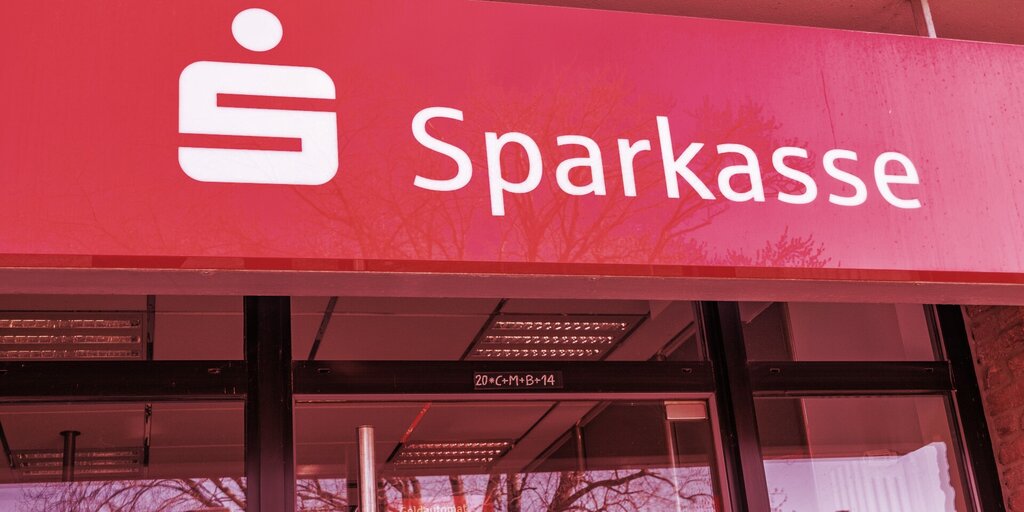 German savings banks, called Sparkassen in German, are working on a "secret" project that will enable them to trade cryptocurrencies such as Bitcoin or Ethereum, local business publication Capital reported.
Per the report, a dedicated team at the IT service provider S-Payment is preparing the concept, with the savings banks' committees to vote on the project at the beginning of the next year.
Should the vote go through, German savings banks would reportedly be able to launch cryptocurrency trading services.
Currently, there are about 370 savings banks in Germany incorporated under the umbrella of the German Savings Banks Association (Deutscher Sparkassen- und Giroverband), working in a relatively decentralized manner—each Sparkasse is independent, managed locally, and focuses on customers in the region where it is situated.
With a combined customer base of around 50 million and €1.4 trillion ($1.58 trillion) in assets under management, savings banks are considered the market leaders among German financial institutions.
The initiative is put forward soon after Germany's newly-formed government signed the coalition agreement, which cites cryptocurrencies and blockchain technology among the main focuses for the country's development in the next four years.
Buying crypto via checking account
Per the Capital report, the plan implies that Sparkasse customers would be able to buy and sell cryptocurrencies directly via their checking accounts without the need to go through additional verification procedures.
However, due to the principle of regional management,…
Source link