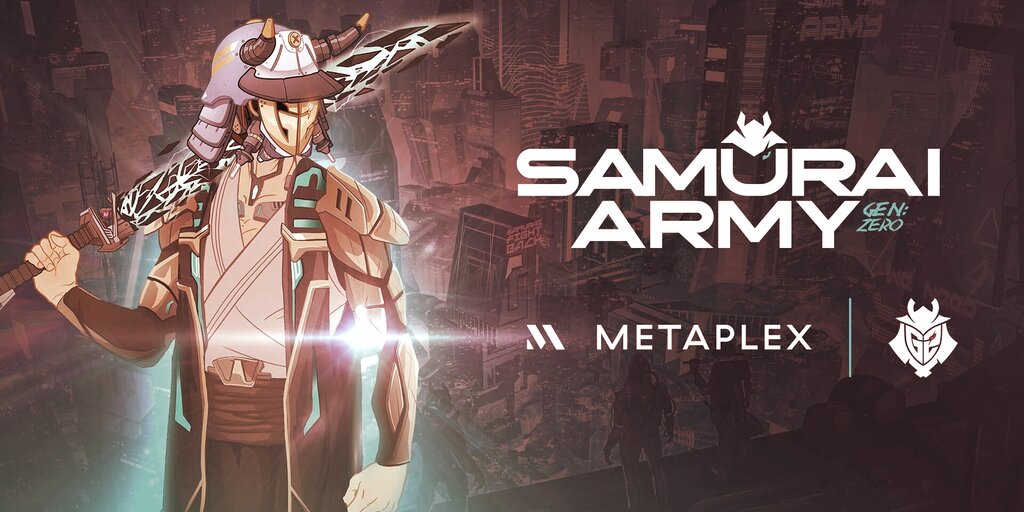 In brief
Esports club G2 Esports will release Solana-based NFTs in February.
The NFTs will provide exclusive access and perks to holders.
Like many brands and celebrities, esports teams are beginning to show interest in NFT collectibles as a fan engagement tool. Following Team Vitality's recent partnership with Tezos, which includes NFT plans, G2 Esports has now joined the fray by launching NFTs on Solana.
G2's Samurai Army NFTs will be minted using Solana's Metaplex protocol, and are inspired by the popular esports club's samurai-themed logo. Each of the 6,262 total NFTs—which drop in February—features a randomly-generated profile picture, but they also provide perks to holders.
The Samurai Army NFTs are also billed as a pass into G2 Esports' exclusive membership initiative, with access to a social club with other users, interactions with G2's professional esports players, early access to future G2 NFT drops, and more. Additional potential benefits include chances to compete against esports pros and trips to future competitions.
"We are creating a gamified social club for sweaty gamers, esports, and NFT fans alike," said G2 Esports founder and CEO Carlos "ocelote" Rogriguez, in a release.
According to a release, the Samurai Army partnership with Metaplex is a "long-term project" that will eventually be expanded into other formats, including games, comics, music, and more.
G2 Esports previously announced a multi-year exclusive NFT partnership with Bondly in June 2021, although it doesn't appear that the collectibles were actually released.
Source link