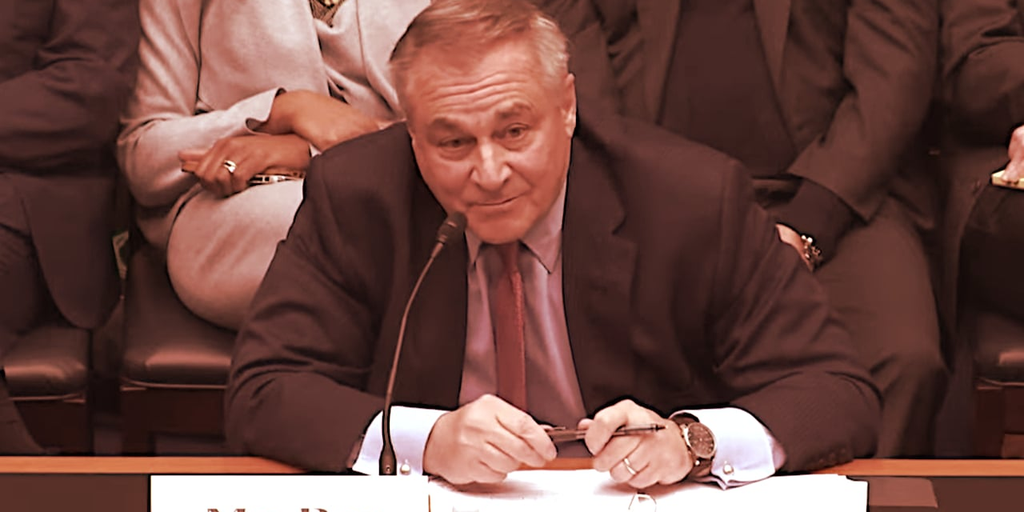 FTX employees did invoicing and expenses over Slack and used QuickBooks, consumer-level tax software, to handle its accounting, the company's new CEO John Ray III said during Tuesday's House Financial Services Committee hearing.
"Nothing against QuickBooks. Very nice tool," Ray said. "It's not for a multibillion dollar company."
It's the type of critique that crystalizes what Ray has said was the root of the problem at FTX. In prepared testimony, Ray laid the collapse of the exchange at the feet of "a very small group of grossly inexperienced and unsophisticated individuals," referring to FTX founder Sam Bankman-Fried and his inner circle.
Ray further testified today that FTX had "virtually no internal controls and no separateness whatsoever," to monitor its leverage or ties to trading firm Alameda Research, a company also founded by Bankman-Fried. The new leadership team at FTX following its bankruptcy has been able to secure over $1 billion worth of assets in "cold wallets, in a secure location," Ray said, but he estimates it will take weeks and months to locate the rest.
His predecessor, the disgraced Bankman-Fried, was scheduled to give testimony after Ray during the D.C. hearing, but was arrested in the Bahamas last night at the request of U.S. authorities who are already planning his extradition. U.S. prosecutors have levied eight criminal charges against Bankman-Fried, including wire fraud and conspiracy to commit money laundering.
FTX filed for bankruptcy on November 11, a week after news broke that Alameda counted billions worth of illiquid FTX Token (FTT) on…
Source link