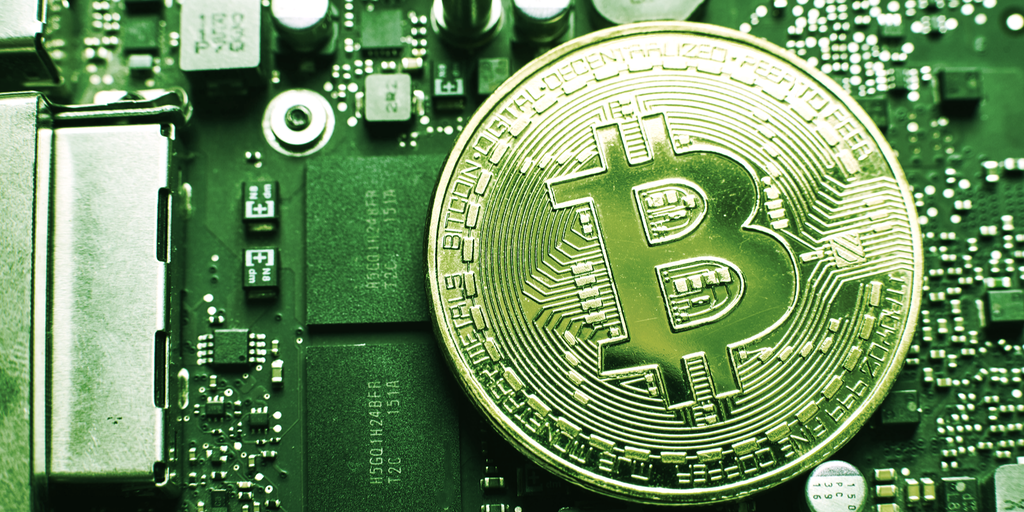 In brief
Foundry's new marketplace FoundryX wants to serve as an eBay for Bitcoin mining rigs.
It is the latest expansion for Foundry, a DCG subsidiary that launched in 2020.
Bitcoin mining has undergone a massive transformation in the last year as a crackdown in China has led much of the industry to relocate to North America. That's one reason Foundry, a fast-growing U.S. mining company, is launching a new market to match buyers and sellers of used Bitcoin mining rigs.
Called FoundryX, the new service promises to act as an eBay of sorts for the mining industry, tapping into its relationships with hundreds of buyers and sellers and serving as a reliable middleman for a business once known for secretive or dodgy practices.
"People want transparency," said Jeff Burkey, Foundry's VP of Business Development, who told Decrypt that buying Bitcoin mining rigs has often required an act-of-faith revolving around wire transfers to China.
Foundry, which also operates a mining pool and runs machines of its own, says it has facilitated over $125 million in equipment sales in 2021, and that it has secured over 40,000 machines for delivery through 2022.
In the early days of Bitcoin, people would mine it using home laptops or even cell phones. By 2015, however, Bitcoin's growing popularity required would-be miners to obtain additional computing power in the form of specialized machines built with custom chips.
Today, those machines typically cost tens of thousands of dollars and are produced by two China-based manufacturers, Bitmain and MicroBT. According to Foundry CEO Mike Colyer,…
Source link