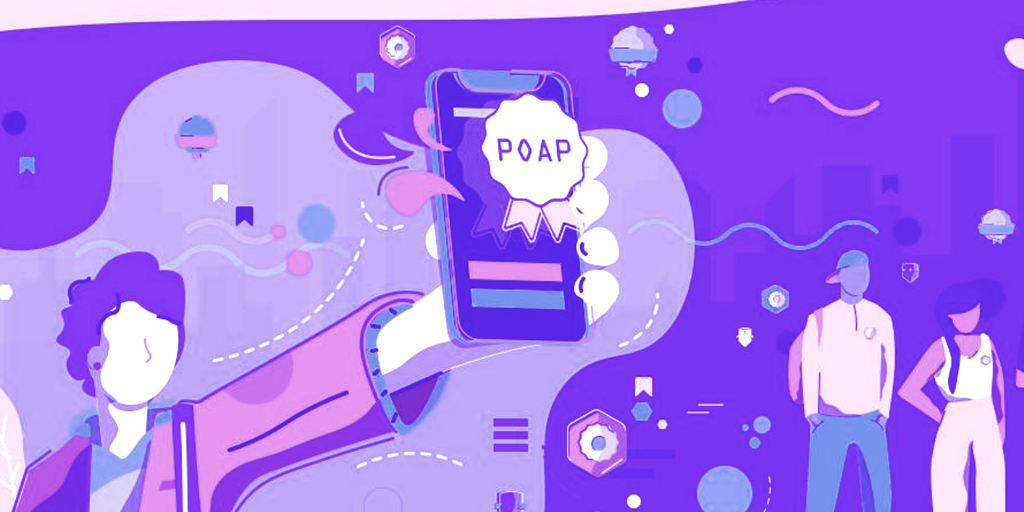 Event badge app POAP announced today that it has raised $10 million in new seed funding.
"We intend for this raise to be the first along the road to our building a better POAP," wrote POAP Chief Operating Officer Isabel Gonzalez in a Medium post.
POAP says the raise was led by Archetype and Sapphire Sport LLC, with participation from Collab Currency, 1KX, Libertus Capital, Red Beard Ventures, 6th Man Ventures, Delphi Digital, A Capital, Sound Ventures, Advancit Capital, and The Chernin Group.
Launched in August 2021, POAP (which stands for "Proof of Attendance Protocol") is an Ethereum-based app that event organizers can use to give out attendance badges in the form of NFTs. These badges are minted using the ERC-721 token standard and more than 2 million POAPs have been minted to date, according to the company. (Decrypt, for example, created and issued POAPs for attendees of the Ethereal Virtual Summit in May 2021.)
Not all POAPs are created equally so today we present:

POAP Taxonomy 🧵:

💍 Collectible – the holders enjoy them on their intimacy (private usage)

🎖Reward – the holders get benefits for owning them (private/public usage)

🏆 Recognition – the holders flex them (public usage)

— POAP – Bookmarks of your life (@poapxyz) August 13, 2021
"At the core, POAPs are NFTs minted in recognition of a moment that created equity in the relationship between its holders," Gonzalez wrote in today's announcement.
POAP's popularity proved to be a double-edged sword when, in October 2021, the app was overwhelmed by POAP farmers (accounts collecting POAP…
Source link