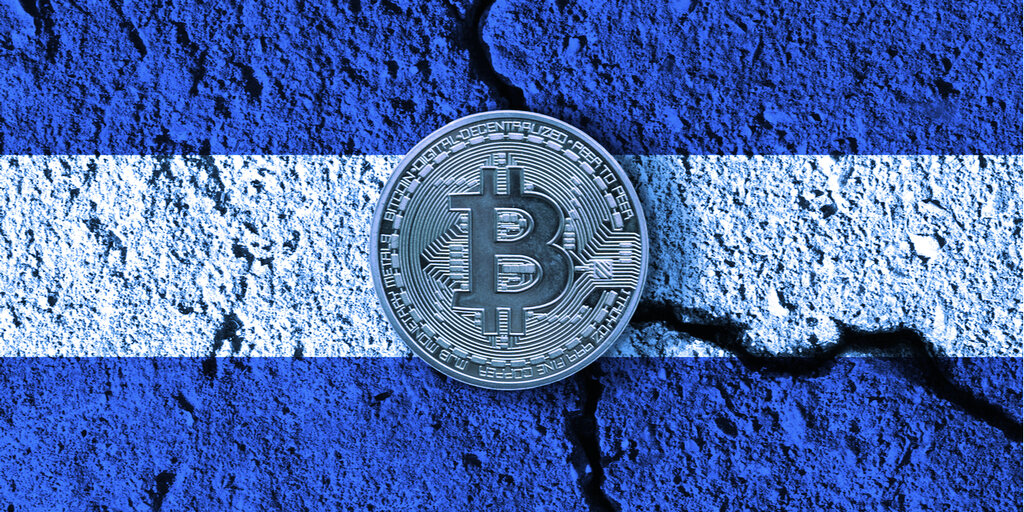 At this year's Bitcoin Conference in Miami in June, El Salvador President Nayib Bukele announced his country would soon accept Bitcoin as legal tender. 
That news was met with a roar of praise from Miami's Bitcoin faithful, and also generated praise online from some of Bitcoin's loudest advocates—Caitlin Long, Michael Saylor, and Peter McCormack. Others, including many of those living in El Salvador, were less enthusiastic. 
After months of protests and controversy, El Salvador's Bitcoin Law took effect on September 7. 
Here, Decrypt recaps for you everything that's happened since El Salvador's big Bitcoin push, from protests and Bitcoin volcanoes to illegal arrests and lawsuits.
Bitcoin hits the beach
Ever since its inception over a decade ago, Bitcoin has widely been regarded as anti-state—a financial alternative for those who reject the overreach of governments and the perceived privacy transgressions of the existing financial establishment. 
But in El Salvador, Bitcoin took an unprecedented turn—it became a currency of choice for the state. 
"Next week, I will send to Congress a bill that will make Bitcoin legal tender," Bukele told the roaring Miami crowd. 
Despite the unprecedented step, Bukele's move actually borrowed from Bitcoin's playbook. His policy was designed as El Salvador's state-wide hedge against inflation. 
El Salvador, one of the few non-U.S. economies that uses the U.S. dollar, is highly reliant on remittance—payments from those working abroad (often in the U.S.) being sent back to friends and family. 
Like many…
Source link