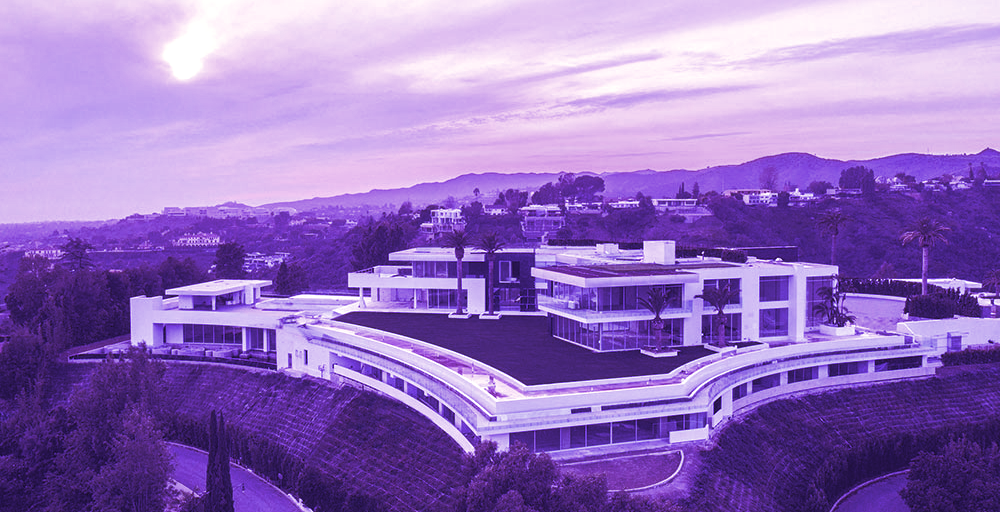 In brief
The One mega mansion in Bel Air has suffered because its owner defaulted on over $165 million in loans and debt.
Its developer now wants to tokenize the property.
If you can't afford to buy yourself a mega-mansion, how about buying coins that represent a portion of the mansion? 
Nile Niami, who spent 10 years developing the 105,000-square-foot urban mega-mansion "The One" in tony Bel Air, Los Angeles, announced in a December 27 video that he aims to save the home from auction by tokenizing it. 
The developer has racked up debts from the costly project—labeled the largest and most expensive urban home in the U.S.—and wants to save it from auction by creating a cryptocurrency, The One Coin, that represents shares in the property.
"The One" sits on a 3.5-acre estate and boasts a 50-car garage, 10,000-bottle wine cellar, 4,000-foot square guest house and stunning views of Los Angeles below.
But the lavish project suffered after its owner defaulted on over $165 million in loans and debt, placing it into receivership. The home was previously expected to go on the market for $500 million—making it one of the most expensive properties in the world. 
"Once the tokens are created and traded, it would transfer the value of the house to the coin, making this the first-ever asset-backed coin by a one-of-a-kind piece of real estate and never again will this ever be able to be done," Niami said in the video. 
Niami's idea is to tokenize the house, sell the tokens, then rent the house out for glitzy events and give the profits back to the token-holders.  (It's…
Source link