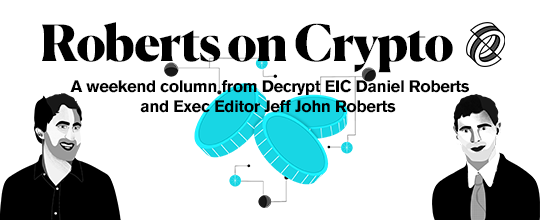 Congressman Tom Emmer (R-MN) took to Twitter this week to wish his followers a hearty "gm," which Decrypt readers know is crypto-speak for good morning. It was just a tweet, but as one Washington observer noted, Emmer is the second GOP member of Congress to offer up a "gm," while no Democrat has done so.
So what? Does it matter if politicians throw around a piece of crypto slang?
It might matter a great deal. The "gm" gap is significant because it underscores a broader trend in U.S. politics: Republicans are becoming the party of crypto, while Democrats are earning a reputation as anti-crypto. While figures like Sen. Cynthia Lummis (R-WY) push bills to boost the industry, Democrats are taking their cue from tech-averse figures like Elizabeth Warren (D-MA), who has declared she views crypto as a thing for "shadowy super-coders."
President Biden's pick to run the OCC was a vocal crypto skeptic; she withdrew her nomination earlier this week. Other Biden appointees, most notably SEC Chair Gary Gensler, have disparaged crypto at all turns and erected regulatory barriers to slow its growth and even drive it from American shores.
This is a terrible mistake.
While there are legitimate concerns over crypto—notably scams and rug pulls, and its implications for the U.S. dollar as a reserve currency—that is no reason to shun it. Like any technology, crypto and blockchain can be used for good or bad; the tech is apolitical. And those who mock it—like Rep. Brad Sherman (D-CA) did during a rant in Congress this week—are likely to be seen as fossils akin to the politicians in the…
Source link