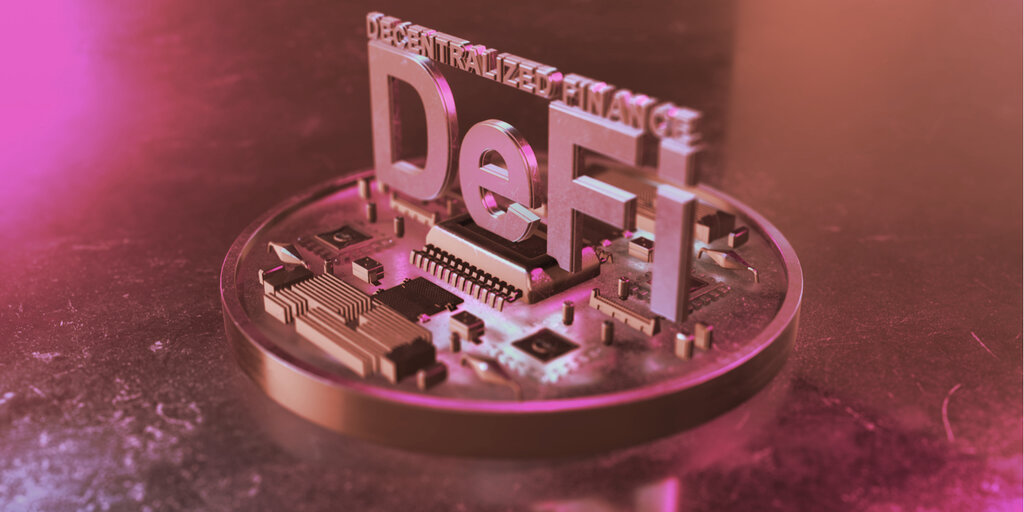 As markets head into the holiday weekend with Bitcoin getting back above $50,000, a number of decentralized finance (DeFi) blue-chip tokens are leading the charge, posting solid gains over the last day.
SUSHI, the governance token of the popular Ethereum-based decentralized exchange (DEX) SushiSwap, is up 12% today, changing hands at $7.55 by press time, according to CoinGecko.
The token went into a freefall in early November, tumbling from above $13 to below $5 at the beginning of December amid infighting within the protocol's team leading to the departure of CTO Joseph Delong.
Since then, several proposals for the future governance of the project were introduced, including the onboarding of Daniele Sesta, the person spearheading Frog Nation, a group of DeFi projects including Abracadabra.Money and Wonderland.Money.
SUSHI is still down 10% over the last 30 days, however. But the token has been on an upward trajectory in recent days, surging by an impressive 33% over the last week.
New all-time high for LUNA
Meanwhile, LUNA, the native token of the Terra network, looks unstoppable as it is up 15% in the last 24 hours, hitting a new all-time high above $100 earlier today. Just last week, the token was trading at $63.
The price of LUNA surged 54% over the last seven days, with the growing demand for TerraUSD (UST)—Terra's U.S. dollar-pegged stablecoin—being one of the driving forces behind such a spectacular rise.
Earlier this week UST flipped DAI to become the industry's fourth-largest stablecoin, and more positive news came earlier on Friday as the asset
Source link