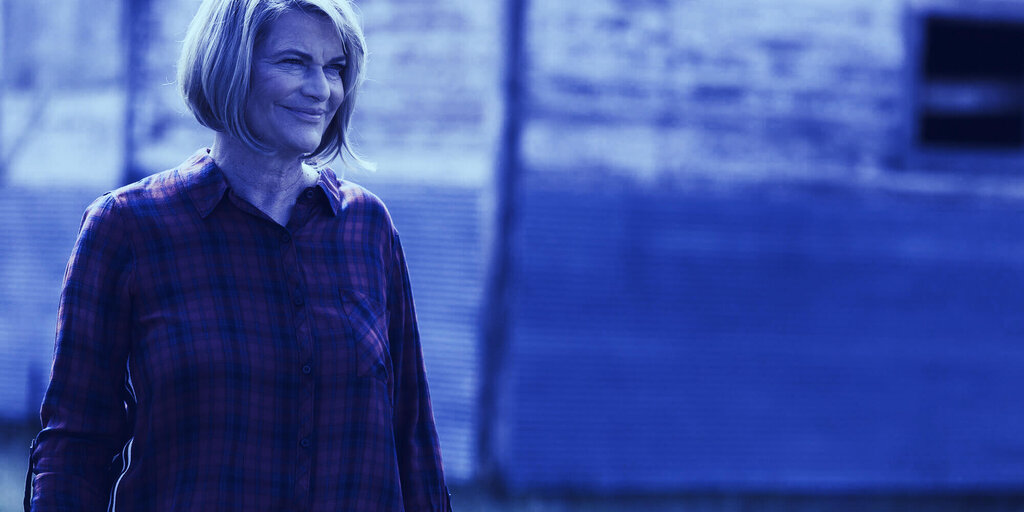 In brief
Members own everything from Bitcoin to Coinbase stock.
The five crypto owners represent a tiny minority of Congress as a whole.
The total value of cryptocurrency swelled above $3 trillion in November thanks in part to new investors—including some members of Congress. A new report from Insider highlights who on Capitol Hill is into crypto and calls attention to the ethical issues that might arise from this.
The most prominent name on the list is Sen. Cynthia Lummis (R-WY), a prominent crypto booster who has previously disclosed that she owns Bitcoin. According to a filing from early this year, Lummis bought up to $100,000 worth of Bitcoin using a platform called River. The value of those holdings is likely much higher today.
A spokesperson for Lummis, Abegail Cave, told Insider that the Wyoming senator "has gone above and beyond to comply with federal law and Senate Ethics requirements regarding financial disclosures."
Meanwhile, Rep. Jeff Van Drew (R-NJ) disclosed he holds up to $250,000 in an investment trust with crypto giant Grayscale, while freshman Rep. Jake Auchincloss (D-MA) reported owning $1,000-$15,000 of equity in a crypto analytics firm called Flipside Crypto.
Other crypto owners in Congress are Rep. Barry Moore (R-AL) who disclosed that he invested $15,000 in "crypto currency" without providing more specifics about the coins he bought or where he obtained them, and Rep. Marie Newman (D-Il). The latter revealed that her husband has traded Coinbase stock at least 16 times, including a recent trade valued at $50,000 to $100,000, and bought up to…
Source link