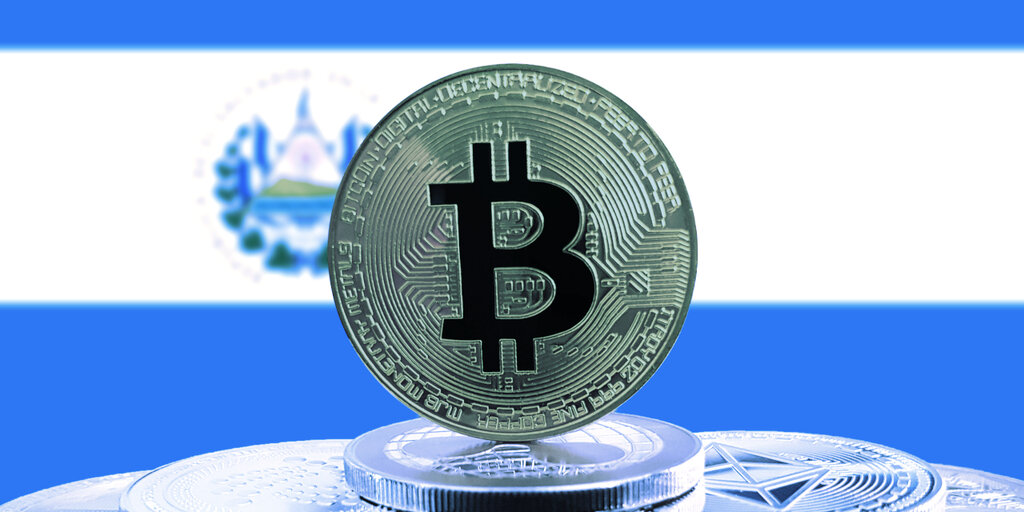 El Salvador's poor sovereign credit outlook is being exacerbated by the country's Bitcoin trades, according to Moody's Investors Service and per Bloomberg. 
According to Moody's analyst Jaime Reusche, the government trading in Bitcoin is "quite risky, particularly for a government that has been struggling with liquidity pressures in the past." 
President Bukele—who buys Bitcoin for the country with public money using his phone—has not shared key information pertinent to the country's Bitcoin holdings. But, according to his own tweets, he has bought at least 1,391 Bitcoin to date. 
Those purchases—according to Bloomberg calculations earlier this week—have lost El Salvador money. The country's total Bitcoin holdings reportedly cost approximately $71 million at an average price of $51,056 per Bitcoin. 
By Wednesday, those holdings were worth roughly $59 million. 
Of course, these losses exist on paper if Bukele hasn't sold any of the country's Bitcoin. 
El Salvador's sovereign credit
El Salvador faces an $800 million bond that matures in January 2023. 
At the time of writing, El Salvador's $800 million bond also has a yield of over 35%—suggesting that financial markets have very little faith that the Salvadoran government will ever be able to pay back this debt. 
This places El Salvador in a difficult position when it comes to accessing traditional debt markets and the foreign bond market. "I don't know who is going to buy these bonds, but it sure as heck isn't going to be us," Kevin Daly, a fund manager at Aberdeen…
Source link