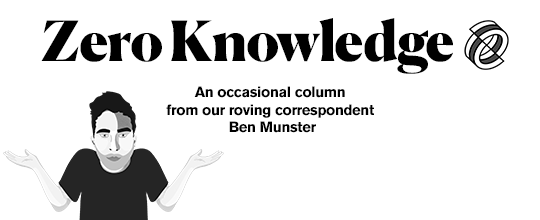 It takes time to build a press operation so effective that you can chalk up a $100 million legal fine as a victory—but Craig Wright, the Australian computer scientist who claims to be the inventor of Bitcoin, managed to pull it off.
On Tuesday, Wright, 51, was compelled to pay $100 million to a business venture called W&K Info Defense that he set up with the late developer Dave Kleiman. 
In early 2018, Kleiman's brother Ira sued Wright in a Miami court, a few years after Wright debuted the claim that he invented Bitcoin. Ira alleged that Wright designed the Bitcoin protocol with Dave under the pseudonym Satoshi Nakamoto, but also that Wright misappropriated a large portion of the early Bitcoins he and Kleiman supposedly mined (currently worth around $50 billion) and to which the Kleiman estate was entitled. For the sake of the Miami trial, both sides appeared to agree that Wright was one of the people behind the famed inventor, so the court didn't press the issue.
Ultimately, the jury determined that Wright hadn't stolen from the duo's mining operation, and Wright wasn't made to shell out billions. The court did, however, order Wright to pay the joint business venture $100 million in damages related to "conversion," the misuse of another's property.
Swiftly, Wright's formidable press machine—particularly an outlet called CoinGeek that regularly leaps to his defense—rumbled into action, with outlets as prodigious as the BBC reporting that Wright won the "right to keep billions of dollars." The Telegraph's headline shouted: "I am Satoshi…
Source link