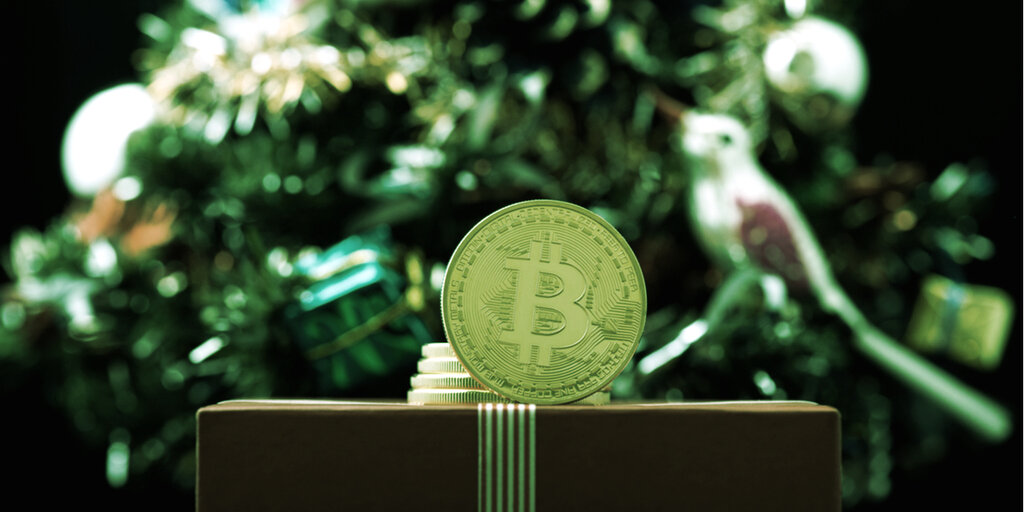 It's not quite a Christmas miracle, but today's modest uptick in market prices—part of a week-long trend—should bring some holiday cheer to crypto holders.
The total crypto market capitalization has risen over 10% in the last week to inch past $2.5 trillion for the first time since December 8, according to data from CoinGecko.
Bitcoin has risen nearly 8% in that same span. It's nestled just above the $51,000 mark. And while Ethereum, sitting above $4,100, has more modest weekly gains of under 4%, its competitor Solana hit 10% weekly returns.
Outside of the top-5, price hikes were even higher. Terra's Luna is worth over 50% more than it was at this time last week; it crested the $100 mark earlier today for the first time in the coin's history. And Avalanche and Polygon—though down over the last 24 hours—posted gains of more than 20% for the week.
Crypto.com Coin was also up 12% today and 24% for the week. This week, Crypto.com announced it had splashed out big money to purchase a Super Bowl ad as the exchange goes head-to-head with FTX to convert sports fans into crypto junkies.
Source link