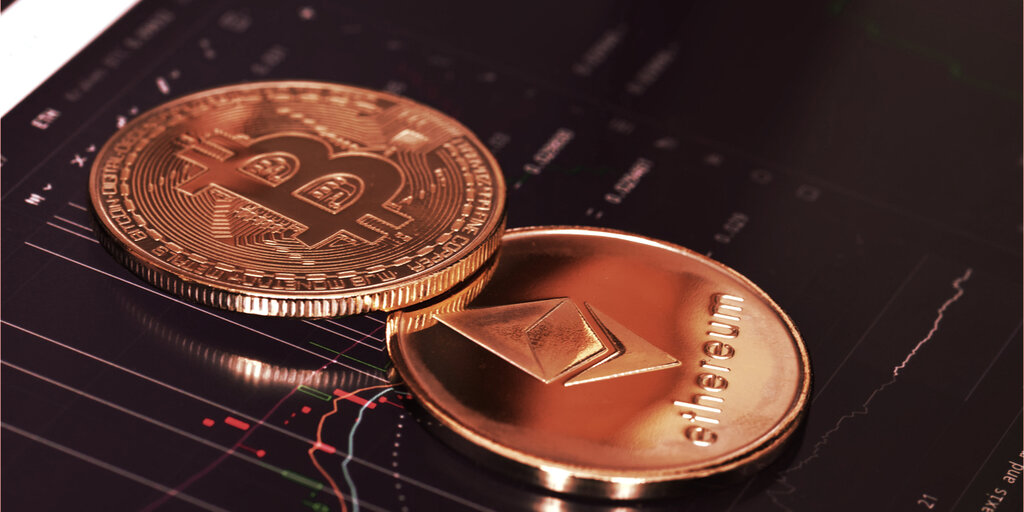 Bitcoin (BTC) has had a difficult start to the new year, and it has now fallen below $40,000 for the first time since August 2021. 
The world's largest cryptocurrency by market cap dropped by 4.2% in the last day, briefly touching $39,866.71; it's since recovered slightly to above the symbolically important $40,000 level.
Bitcoin has fallen by a total of about 14% since January 1, 2022. Since its all-time high of $69,000 in November last year, the flagship cryptocurrency has fallen by an eye-popping 41%. 
At the same time, the price of Ethereum (ETH) fell below $3,000 on Monday to levels not seen since September of last year.
The industry's second-largest cryptocurrency has lost 4.8% of its value in the past 24 hours, and as much as 21.5% over the week, according to data provided by CoinGecko.
After hitting a daily high of $3,227, Ethereum is now changing hands at $2,950 at press time. Just two months ago, on November 10, Ethereum hit an all-time high of $4,878; however, the latest price action shows that the asset has lost 38% of its value since then.
Interestingly, the non-fungible token (NFT) market has continued to surge despite bearish events around Ethereum.
Just last week, for instance, the leading NFT marketplace OpenSea saw its second-best month in terms of transaction volume. Its latest funding round also values the company at a whopping $13.3 billion.
Bears tackle Bitcoin
There are several reasons why Bitcoin may have kicked off 2022 on the wrong foot, ranging from unrest in Kazakhstan and controversial Crypto.com ads to decisions made by the Federal…
Source link