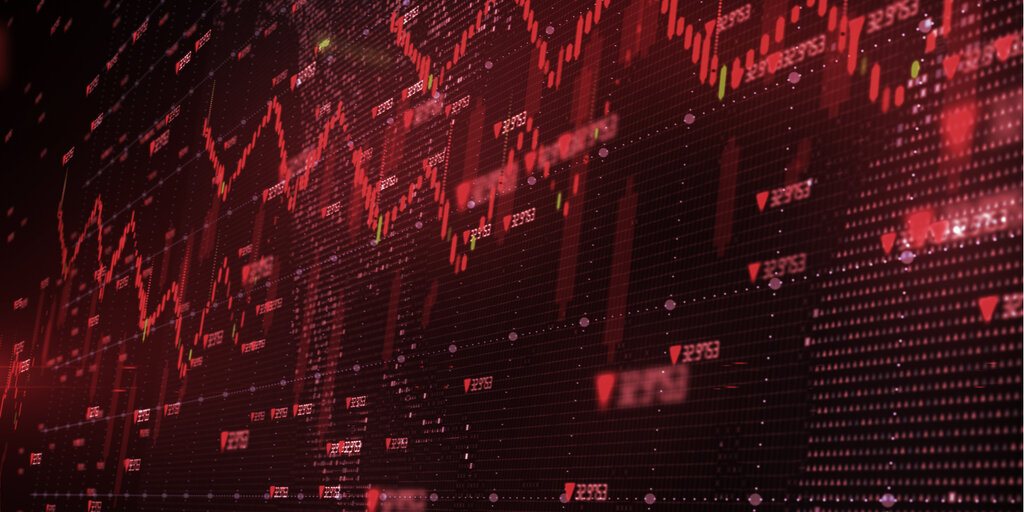 In brief
The cryptocurrency market is down 7% over the last 24 hours.
Bitcoin, Ethereum, and Solana have all lost value today, along with gaming and metaverse tokens.
The cryptocurrency market enjoyed a little Santa Claus rally at the end of last week and was in the green over the weekend as Bitcoin neared a return to $52,000 and the total crypto market cap nudged back above $2.5 trillion.
This week has been a different story. Most of the market has seen deepening losses on Tuesday, with leading coins like Bitcoin and Ethereum down more than 6% in 24 hours, along with metaverse and gaming tokens.
Bitcoin (BTC) sits at $47,950 as of this writing, according to CoinGecko. It's still up 1.5% over the past week, but down more than 12% over a 30-day span.
With $50,000 seen as the current key resistance level, it's not surprising to see Bitcoin drop back below that level after surpassing the milestone over the weekend. It may also be due in part to post-Christmas profit taking ahead of the new year.
The tumbling market has led to significant liquidations of leveraged positions, according to data from CoinGlass, likely leading to further losses in the process. The site shows nearly $523 million worth of futures contract liquidations over the last 24 hours from more than 165,000 traders, including over $167 million in Bitcoin positions alone.
In any case, it's not just Bitcoin that's suffering in the markets today. The total cryptocurrency market cap is down 7% as of this writing. Ethereum (ETH) is also down more than 6% at a current price of $3,827, while the…
Source link