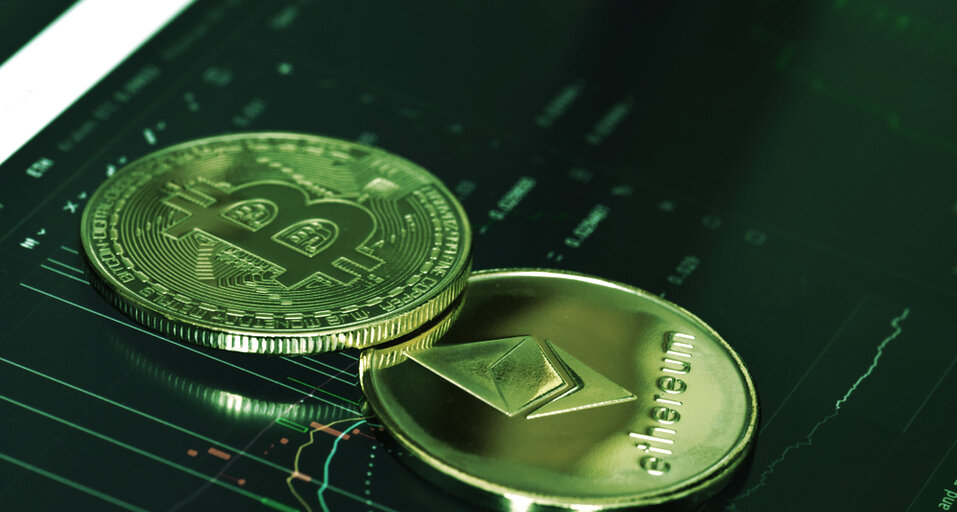 Just when things were starting to look up for investors, crypto markets headed back down faster than Chinese home sales.
The price of Bitcoin and Ethereum both fell more than 5% in 24 hours as the total cryptocurrency market capitalization lopped off nearly 6% of its value, according to data from CoinGecko. Stock prices, too, were trending lower after Chinese real estate developers Evergrande and Kaisa were unable to make scheduled U.S. dollar bond payments.
Bitcoin is having a dreary December. The top cryptocurrency asset by market capitalization began the month above the $57,000 mark but is now languishing below $48,000. It's the same story across much of cryptocurrency. Ethereum has travelled from a perch above $4,700 on December 1 to below $4,200 today. The total crypto market cap has shrunk by $250 billion since the start of the month.
The bulk of the losses occurred on Friday, December 3, when Bitcoin's price declined 17% in mere hours. Since then it had clawed back some gains before dipping again today.
That selloff had multiple causes: investors in derivatives markets had their positions liquidated, creating a cascading effect of more liquidations. Yet those liquidations started because cryptocurrency was broadly moving in tandem with equities markets, as it has increasingly done this year; stocks were down on Omicron worries and Federal Reserve policy changes, so Bitcoin followed suit.
That's somewhat the case again today. Though the Dow Jones Industrial Average—an index of shares in 30 U.S. corporations—was flat, the Nasdaq dropped more than 1% and the…
Source link