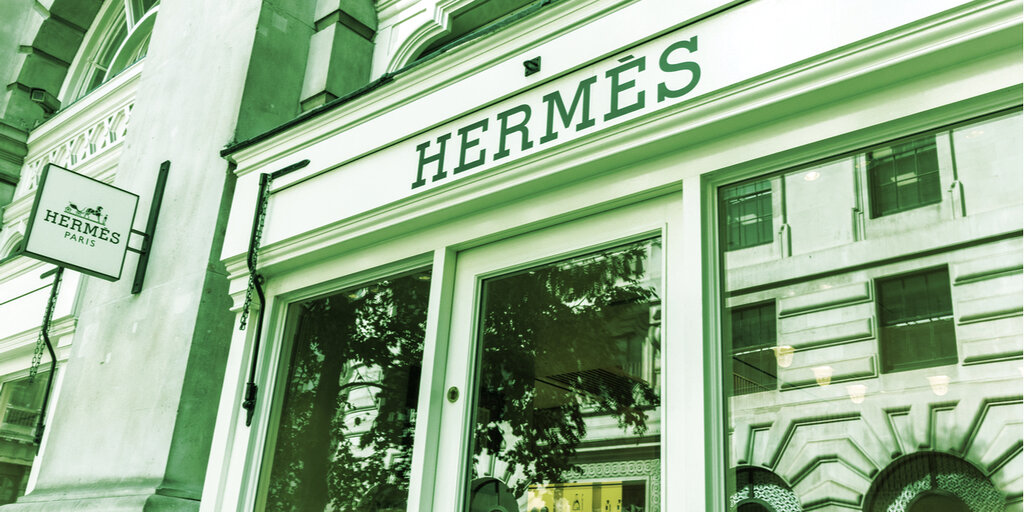 In brief
MetaBirkins has sold 230 ETH worth of NFTs on OpenSea.
Birkin handbag creator Hermès says the NFTs are "fake Hermès products in the metaverse."
Hermès, the company behind the famous Birkin line of handbags, has spoken out against a collection of non-fungible tokens (NFTs), MetaBirkins, calling them an infringement on Hermès' trademark.
"Hermès did not authorise nor consent to the commercialisation or creation of our Birkin bag by Mason Rothschild in the metaverse," a Hermès representative told the Financial Times, which first reported the news on December 10. "These NFTs infringe upon the intellectual property and trademark rights of Hermès and are an example of fake Hermès products in the metaverse."
A physical Birkin handbag can sell for between $9,000 and $500,000—or more. In 2012, auction house Sotheby's released a list of the top 6 most expensive Hermès Birkin Bags. A diamond-encrusted handbag, "Sac Bijou Birkin," was priced at $2 million.
The MetaBirkins NFT collection on OpenSea is the work of digital artist Mason Rothschild and features faux fur and colorful variants of the Birkin handbag. MetaBirkins is the second Birkin-themed collection by Rothschild. The first, called Baby Birkins, also featured a play on the Birkin handbag and was created in collaboration with Eric Ramirez.
OpenSea, the largest NFT marketplace by volume ($13.25B), has been hit with several complaints about counterfeit art on the site.
In an odd twist, Rothschild made a similar complaint in an interview with Yahoo Finance upon discovering that his designs were being…
Source link