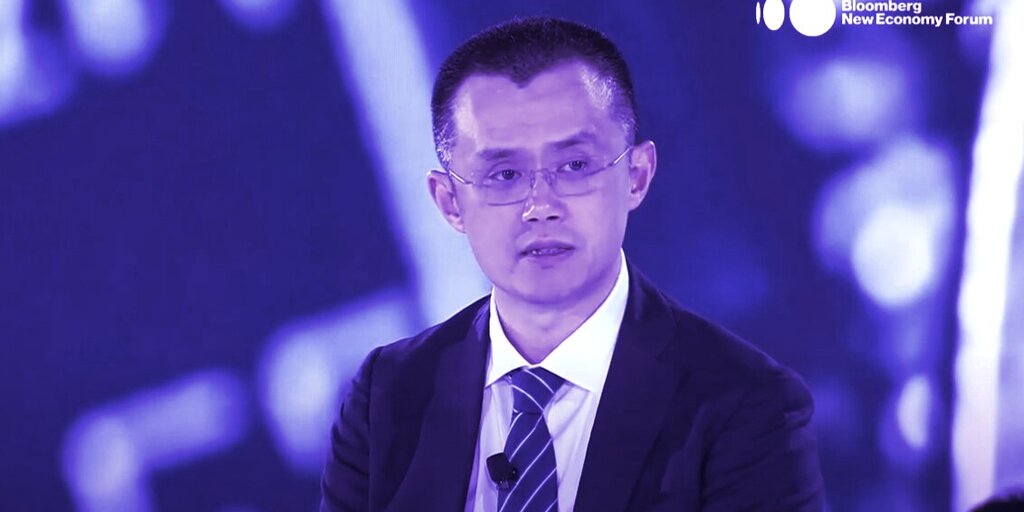 Changpeng Zhao, CEO of crypto exchange Binance, has become one of the richest men in the world, with a fortune of $96 billion, per Bloomberg's Billionaires Index. 
The near-$100 billion dollar wealth amassed by CZ (as he is known in crypto circles) doesn't even factor in his own personal crypto holdings. They include Bitcoin and Binance's native cryptocurrency, Binance Coin (BNB), which is currently valued at $440; one year ago, BNB was worth less than $50.
CZ's fortune dwarfs those of many of the crypto industry's biggest names, including FTX CEO Sam Bankman-Fried (who holds $22.5 billion according to Forbes), and Coinbase CEO Brian Armstrong (who holds $9.6 billion). 
Per the Bloomberg Billionaires Index, CZ's wealth even eclipses that of Satoshi Nakamoto, the mysterious and—to date—anonymous creator of Bitcoin. Reports last year indicate that Satoshi's crypto holdings amount to as many as 1.1 million Bitcoin, worth $45.8 billion at today's prices.
Outside the world of crypto, CZ's peers include Tesla and SpaceX founder Elon Musk who boasts an estimated net worth of $263 billion, and Amazon founder Jeff Bezos, the founder of Amazon, whose net worth is estimated at $188.4 billion.
Binance itself is also doing well. According to Bloomberg's analysis, the crypto exchange generated $20 billion in revenue in 2021—a figure which reportedly dwarfs 2021 revenue expectations for Coinbase. 
"Coinbase might appear to be the 800-pound gorilla from a U.S. perspective, but Binance is significantly bigger," DA Davidson & Co. analyst Chris Brendler told
Source link