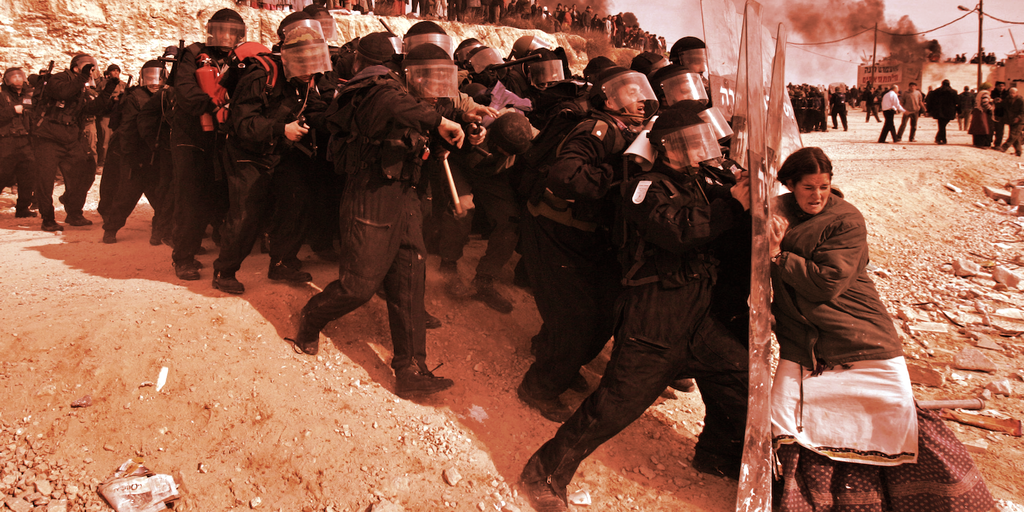 In brief
The Associated Press will launch a photo NFT marketplace on January 31.
The marketplace will include Pulitzer Prize-winning photos and run on Polygon.
Amid an ongoing frenzy of brands and companies entering the growing NFT industry, the Associated Press (AP) will join the fray with its own marketplace full of photo NFTs from its award-winning photojournalists.
Set to launch on January 31, the marketplace will feature an array of photos, including some that won the Pulitzer Prize, as well as "digitally enhanced depictions" of photographers' work. The not-for-profit news cooperative's marketplace will run on Polygon, a sidechain scaling solution for Ethereum, and was built by blockchain infrastructure firm Xooa.
The AP's initial drops will be spread out over a series of weeks starting on January 31, with images focused on topics such as war, climate, and space. Shots from photographers such as Emilio Morenatti and Oded Balilty (as seen above) will be included in the first waves.
Each NFT will feature detailed metadata—or stored information—about the shot in question. According to a release, the metadata will feature information about the date, time, and location of each photo, along with the equipment and camera settings used to capture the image.
"For 175 years, AP's photographers have recorded the world's biggest stories through gripping and poignant images that continue to resonate today," said Dwayne Desaulniers, AP's director of blockchain and data licensing, in a release. "With Xooa's technology, we are proud to offer these…
Source link