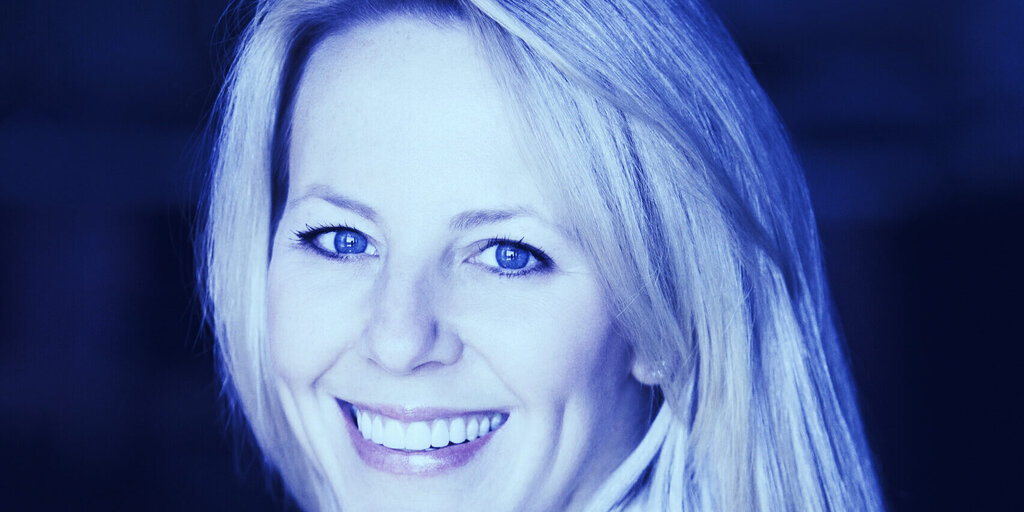 In brief
Haun's deals at a16z include funding for OpenSea and Royal.
Her new fund will focus on crypto and Web3, but she has shared few additional details.
Katie Haun has cut a broad swath in the crypto world, first learning about Bitcoin as a federal prosecutor before joining the board of Coinbase and then Andreessen Horowitz (a16z) as the crypto investment giant's first female partner. Now she's heading out on her own.
On Wednesday, Haun announced she is leaving a16z next year to start her own investment fund focused on crypto and Web3.
1/ Today @cdixon and I shared with the @a16z crypto team that I will be launching my own fund focused on crypto and web3 early next year. The current crypto fund will be my last at the firm

— Kathryn Haun (@katie_haun) December 15, 2021
Haun has yet to share what the new firm will be called, but Axios reports that a16z and its individual partners will be among its investors.
Haun has become one of the most influential figures in crypto due to her biography—which also includes a clerkship at the Supreme Court—as well as her groundbreaking role as one of two general partners to lead the country's first crypto-focused venture funds at a16z in 2017.
During her time at a16z, Haun led deals to back the music NFT service Royal, the storage service Arweave and the giant NFT platform OpenSea.
Haun has also been skillful at cultivating the media, earning a series of flattering profiles in mainstream publications like the New York Times and Fortune.
She first encountered crypto as a federal prosecutor in San Francisco where her former…
Source link