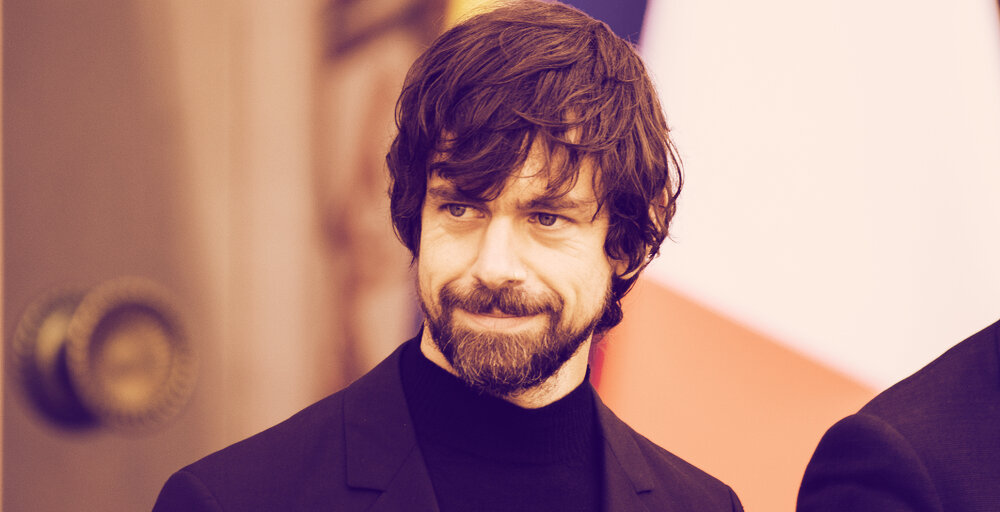 In brief
Twitter's co-founder is not backing down in his war with Web3 evangelists at Andreessen Horowitz.
The fight between Dorsey and Andreessen suggests a deepening schism between Bitcoin believers and Web3.
There they go again. On the heels of a delicious Twitter spat involving prominent crypto personalities such as Elon Musk, the person who started the fight—Twitter founder and Square CEO Jack Dorsey—renewed hostilities with a new tweet mocking Web3.
If you missed the earlier brouhaha, it involved Dorsey and his supporters (including Musk) claiming that Web3 is not a decentralized dream like its evangelists claim, but is instead a hustle controlled by venture capitalists. One of those evangelists is Marc Andreessen, co-founder of the VC firm Andreessen Horowitz, which is the biggest investor in Web3 and its loudest advocate.
Marc Andreessen, apparently none too pleased with Dorsey's view of crypto's future, took the step of blocking him on Twitter—a move that bars Dorsey from easily seeing Andreessen's tweets or communicating with him on the platform. Dorsey did not appear chastened, however, and used Andreessen's decision to get in a further dig at Web3:
Dorsey wasn't done. He took an extra few characters to share his misgivings with Andreessen's mission:
It must have come as a slap in the face to Dorsey: In 2011, Andreessen Horowitz reportedly bought $80 million worth of Twitter stock in secondary markets.
Then again, Andreessen himself was likely piqued by an earlier tweet, in which Dorsey doubled-down on his position that Web3 is in an empty promise….
Source link