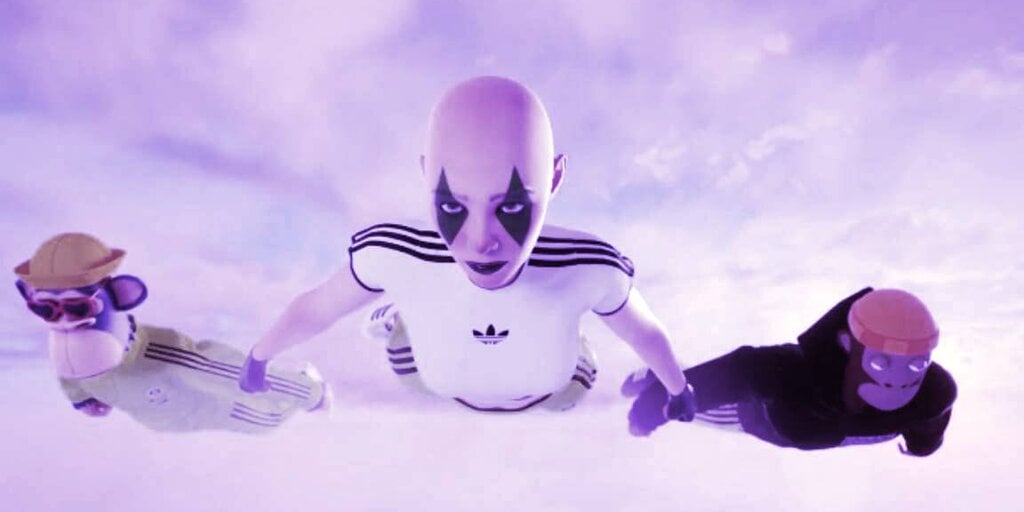 Sportswear giant Adidas made $23.4 million in a single afternoon from its debut "Into the Metaverse" NFT drop yesterday. 
The collection's phenomenal sales volume over the last 24 hours propelled it to the very top of the leaderboard as the hottest NFT project in the world right now, according to CryptoSlam. 
The drop was a collaboration with Bored Ape Yacht Club (BAYC, itself currently the seventh biggest collection by sales volume), PUNKS Comic NFT creator Pixel Vault, and private NFT collector gmoney. Adidas first unveiled these plans at the beginning of December when it bought a Bored Ape and overlaid it with Adidas apparel.
It was like a hot sneaker drop
There were a total of 30,000 Adidas Originals NFTs up for grabs, minted on the Ethereum blockchain, with 20,000 of them first offered to holders of Pixel Vault NFTs, Bored Ape or Mutant Ape NFTs, and holders of gmoney or Adidas Originals POAPs, Ethereum-based proof of attendance badges.
The sportswear company first tweeted about their mysterious POAP token last month, although it didn't appear to commemorate any particular event. Still, this being crypto, people went ahead and minted them anyway, expecting everything to become clear at a later date. 
Things became clearer when Adidas announced its early access sale. Within the space of an afternoon, all 20,000 early access tokens had sold out. 
Here's where it gets interesting. Of the remaining 10,000 tokens, "Adidas and partners" held onto 380 of them for "future events" and released the remaining 9,620 to the public at a cap of two per…
Source link